America is the natural home of the muscle car. Gearheads' haven for big horsepower and puzzling performance cars. No one does muscle cars better than the US. Legendary icons such as the classic Ford Mustang and the Pontiac Firebird Trans Am both paved the way and laid the foundations for future glory.
Motoring glory that has spilled over to the saloon class. Vehicles that are practical, powerful and brave. Sports sedans may not be as popular with buyers as they once were, thanks in part to the rise of the Sports Utility Vehicle, but a sedan is still a capable vehicle. Especially if you have some serious firepower under the hood.
Bursting with sparkling raw power. Here are 10 American sedans with serious muscle.
Related: A Detailed Look Back at the 1975 Dodge Charger
10/10

The Dodge Charger SRT Hellcat Redeye

A big name needs big power, and the Dodge Charger SRT Hellcat Redeye gets just that. A 6.2-liter supercharged engine produces 797 horsepower and 650 lb/ft of torque. Huge numbers translate to eerily outrageous performance numbers. They are all part of the Hellcat experience.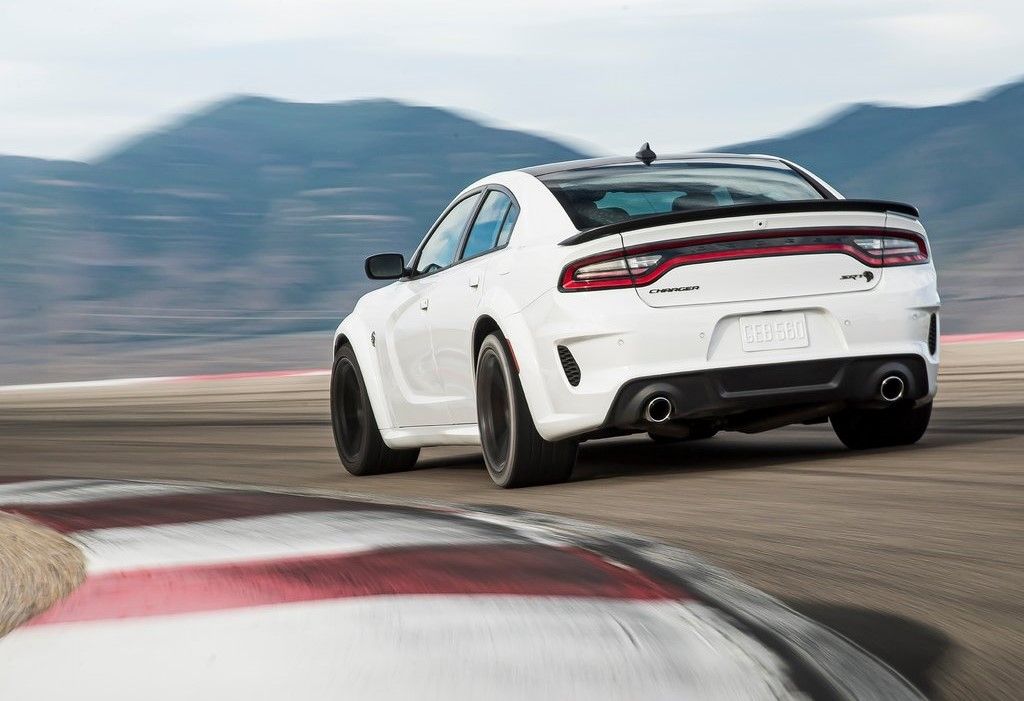 Hit the loud pedal and the Dodge Charger Hellcat Redeye leaps forward with tires screeching. It will hurtle to 60 mph in 3.5 seconds. Hold down the throttle and 150 mph appears in 17 seconds. Like hell on wheels, the Dodge Charger lives up to its name.
9/10

The Tesla Model S Plaid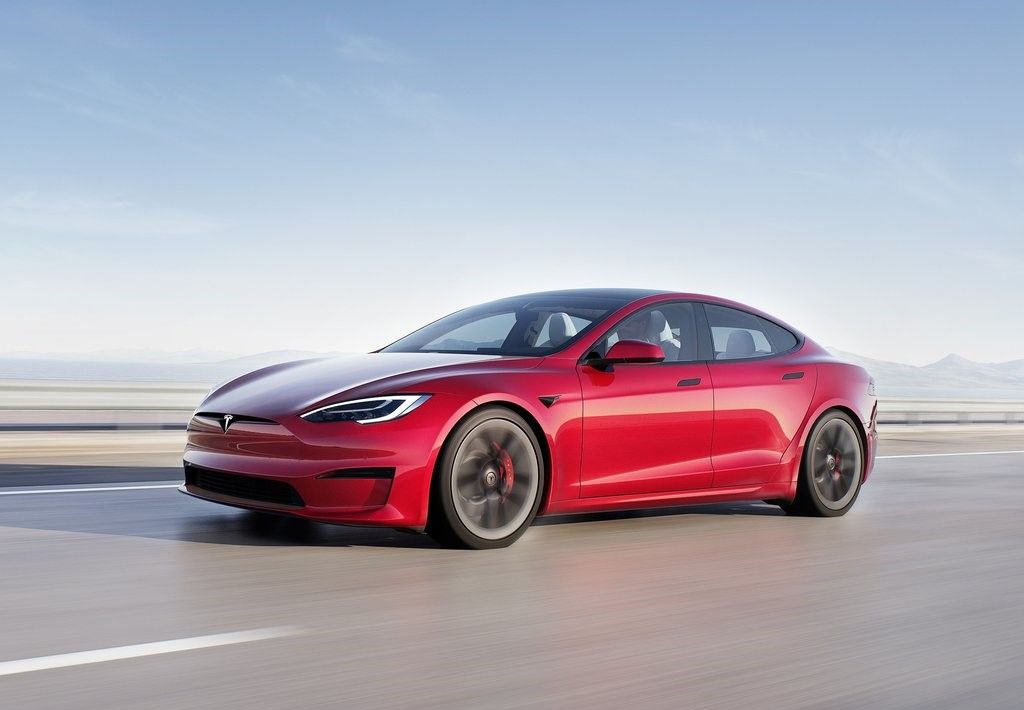 Exciting in every way, the Tesla Model S Plaid is bursting with next-generation power. A colossal 1,019 hp is fed to all four wheels by twin motors. Deploying all this power results in a 0-60 mph time of 1.9 seconds. The S Plaid is miles the fastest out there.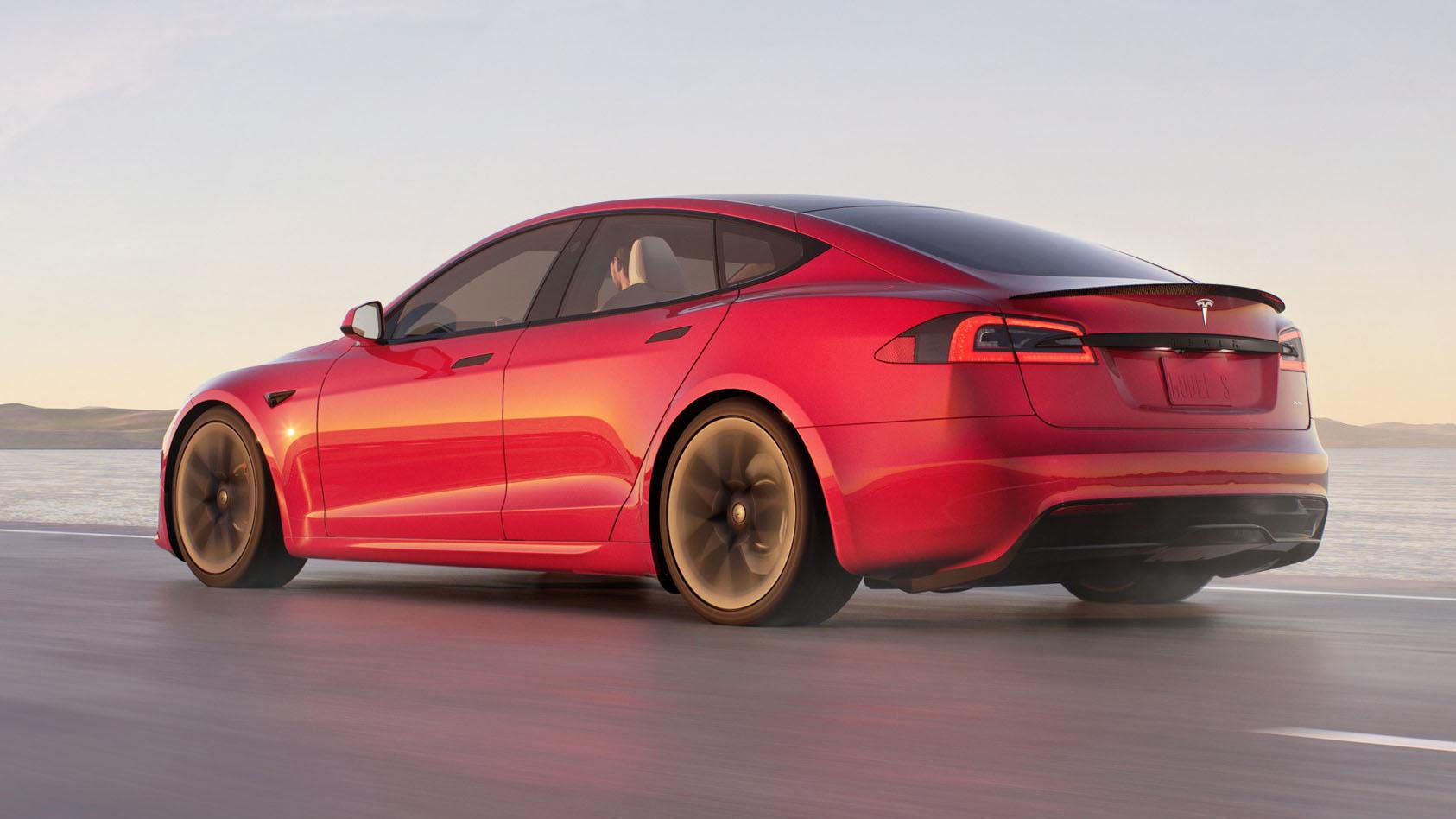 Capable of sending hypercars into cover. The Tesla Model S Plaid is a practical, spacious sedan. It will take a family and their luggage, do the commute and errands, but still wipe out all the new arrivals. Future proof, a Tesla Model S Plaid is virtually unbeatable in every way.
8/10

The Cadillac CT5-V Blackwing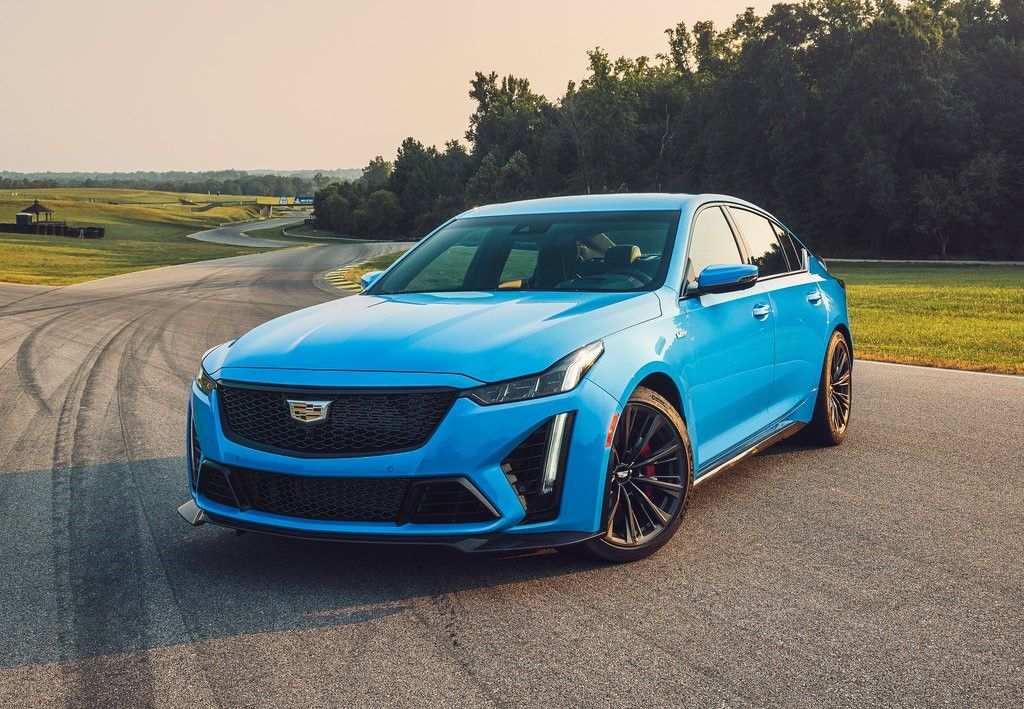 Capable of beating leading German sports sedans at their own game, the Cadillac CT5-V Blackwing is not short on power. Its 6.2-liter supercharged V8 produces 668 horsepower. Unleashing this torrent of power, the CT5-V Blackwing shoots to 100 km/h in 3.6 seconds.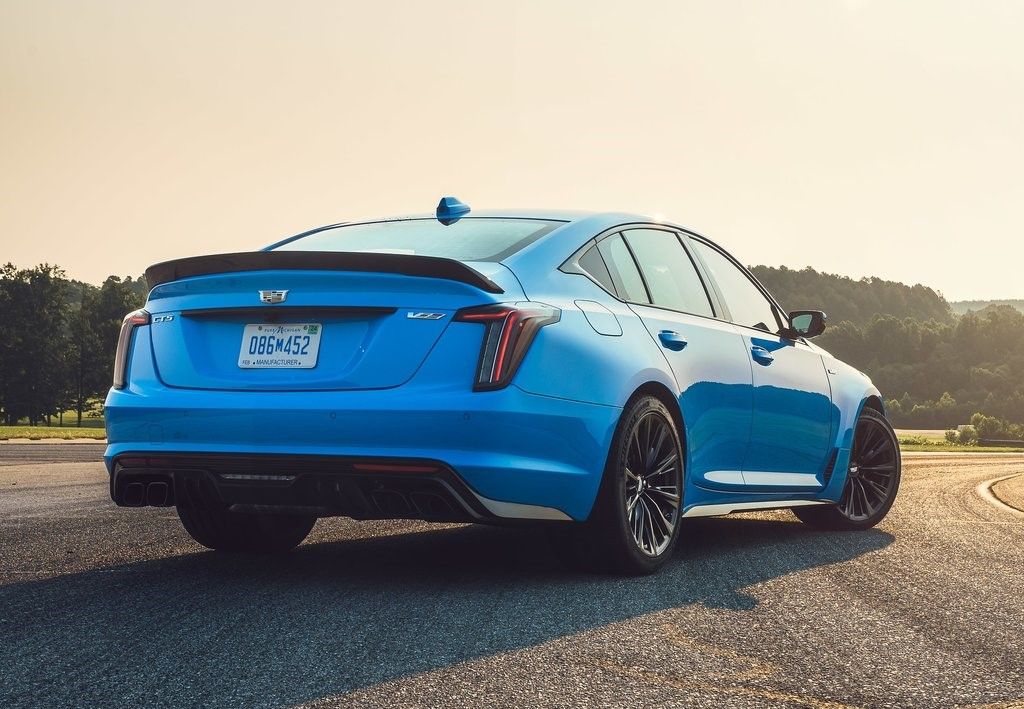 Plenty of interior space is offered, along with a generous trim level, along with comfortable seats and generous storage space. All this adds to the appeal of a car that can reach 260 km/h in 21 seconds. This Cadillac is extremely powerful and offers a lot of fun.
Related: 5 Reasons We Love the Cadillac CT5-V Blackwing (5 Reasons We Prefer Driving the Audi RS7)
7/10

The Lucid Air Sapphire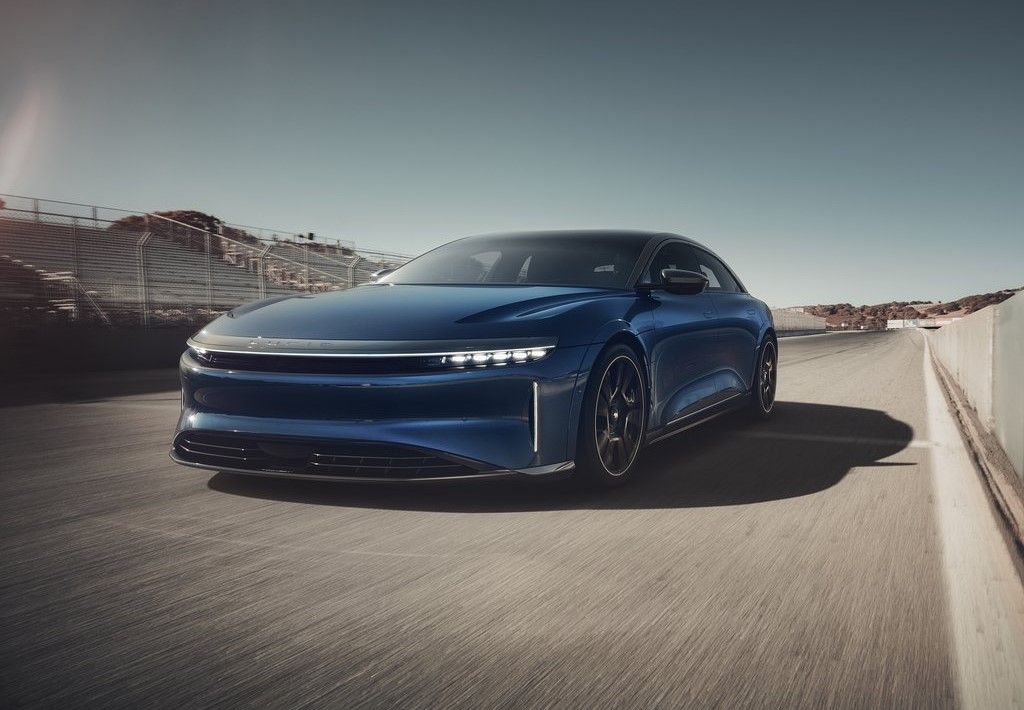 It may sound like a custom air freshener scent, but the Lucid Air Sapphire is something very special. An electrified sedan that dials in big numbers and delivers big thrills. A limited production run also means the Lucid Air Sapphire will be a sought-after vehicle and Tesla rival.
Seeking the EV throne, an Air Sapphire will put out more than 1,200 horsepower and is touted to hit 60 mph in less than 2 seconds. It will romp to 100 mph in 4 seconds. The final versions will go on sale in 2023. This is certainly a sporty EV sedan that will make a big impact.
6/10

The Chrysler 300 SRT8
A healthy V8 Hemi and a compliant chassis, in some cases, is all it takes to be a success, and the Chrysler 300 SRT8 proved it with grunting gusto. Smooth, tough and full of gangster chic, it's a beefy car with plenty of firepower.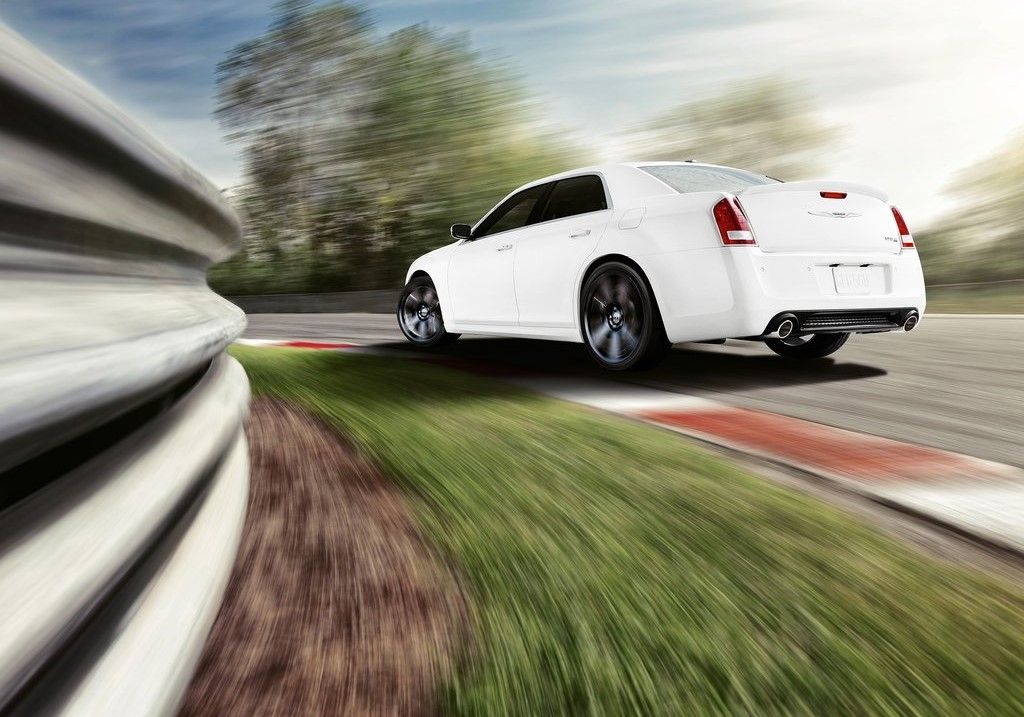 The 6.2-liter V8 Hemi under the hood brims with muscular appeal and puts out 470 horsepower. The sprint from 0-100 km / h is performed in 4.7 seconds, accompanied by a wonderfully deep soundtrack. The engine makes short work of every piece of asphalt and makes progress effortlessly.
Related: This Is The True Cost Of Owning A Chrysler 300
5/10

The Ford Taurus SHO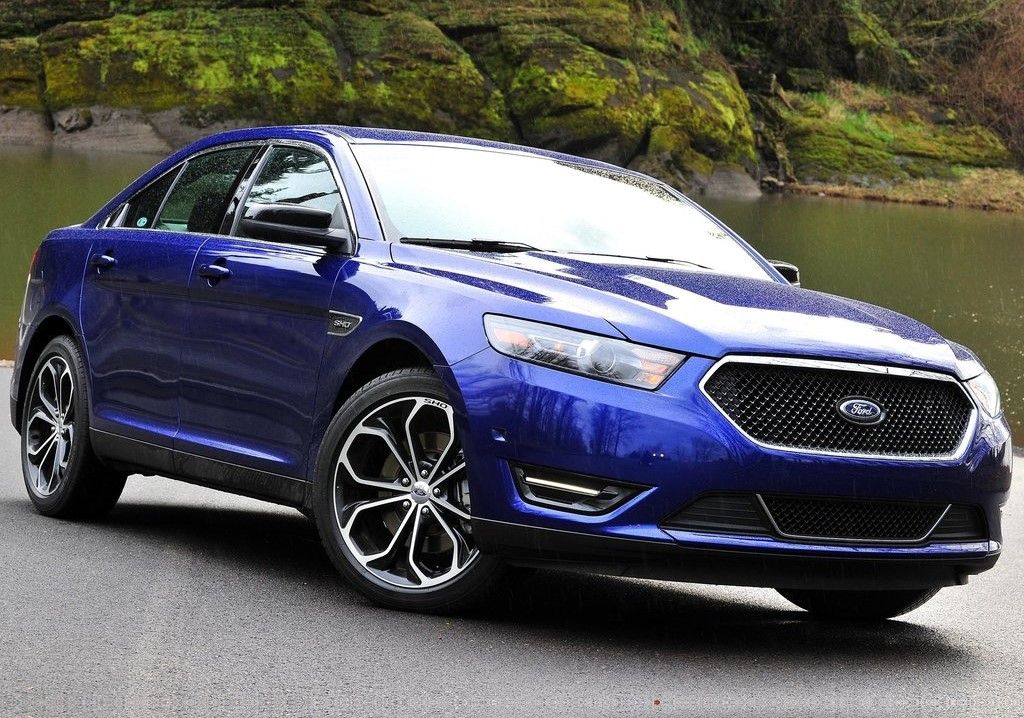 Not all fast Fords have to come with a big V8. The Ford Taurus has a smart twin-turbo engine, an EcoBoost V6 generating 365 horsepower and 350 lb/ft of torque. With AWD, the Taurus SHO can reach 100 km/h in 5.8 seconds. It offers grip and safety in all weather conditions and all seasons.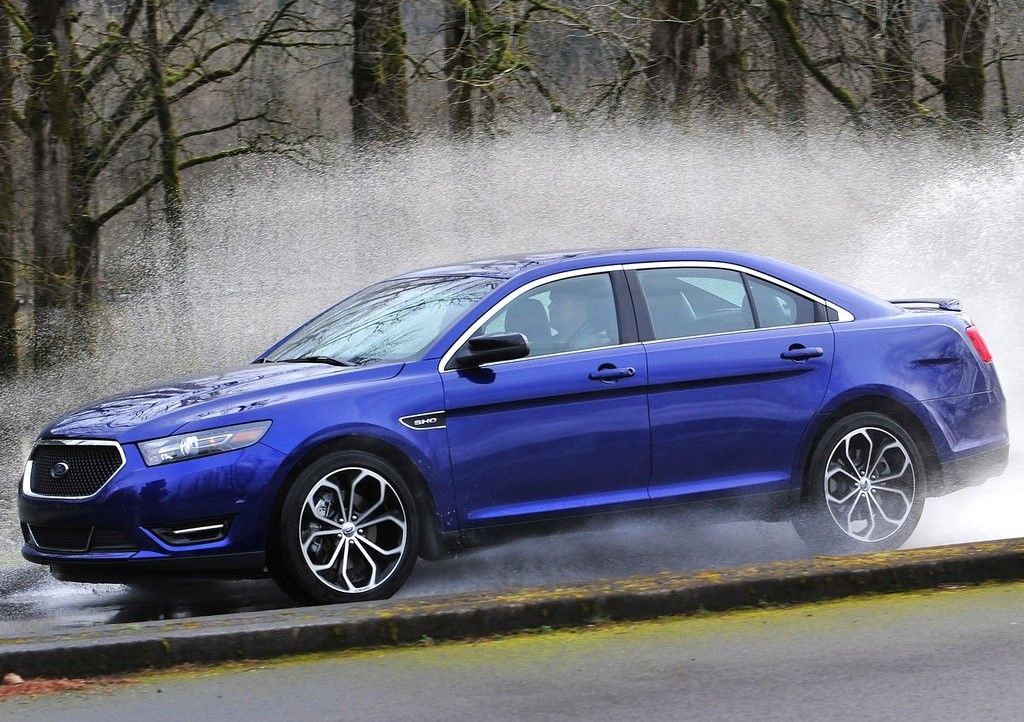 Something of a letdown, the interior is functional, but not as sophisticated as many rivals. With such a flexible amount of power, the Taurus is easy to drive. Its simple appearance also makes it a great alternative to a European sleeping car. It's a fast Ford sedan that needs to be explored.
4/10

The Lincoln MKZ Twin Turbo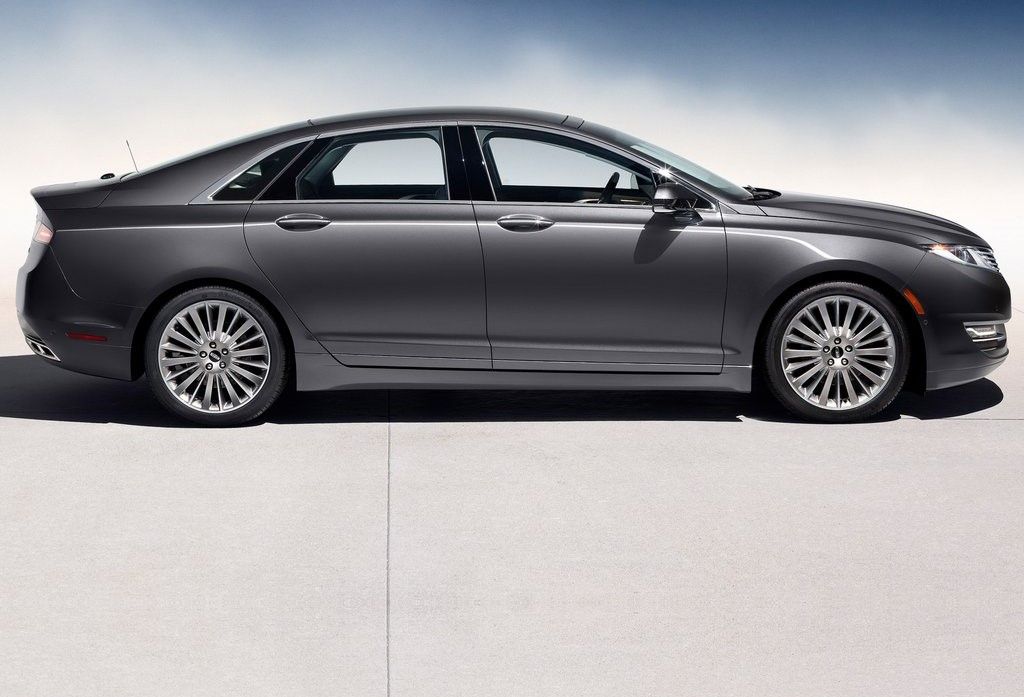 A gritty exterior does a good job of hiding the beast underneath, as the Lincoln MKZ is a 400bhp sports saloon. Thanks to the 3.0-litre twin-turbo engine, it reaches 100 km/h in 5.2 seconds. With AWD, the MKZ also gets loads of mechanical grip, making it a joy to drive fast on vast roads.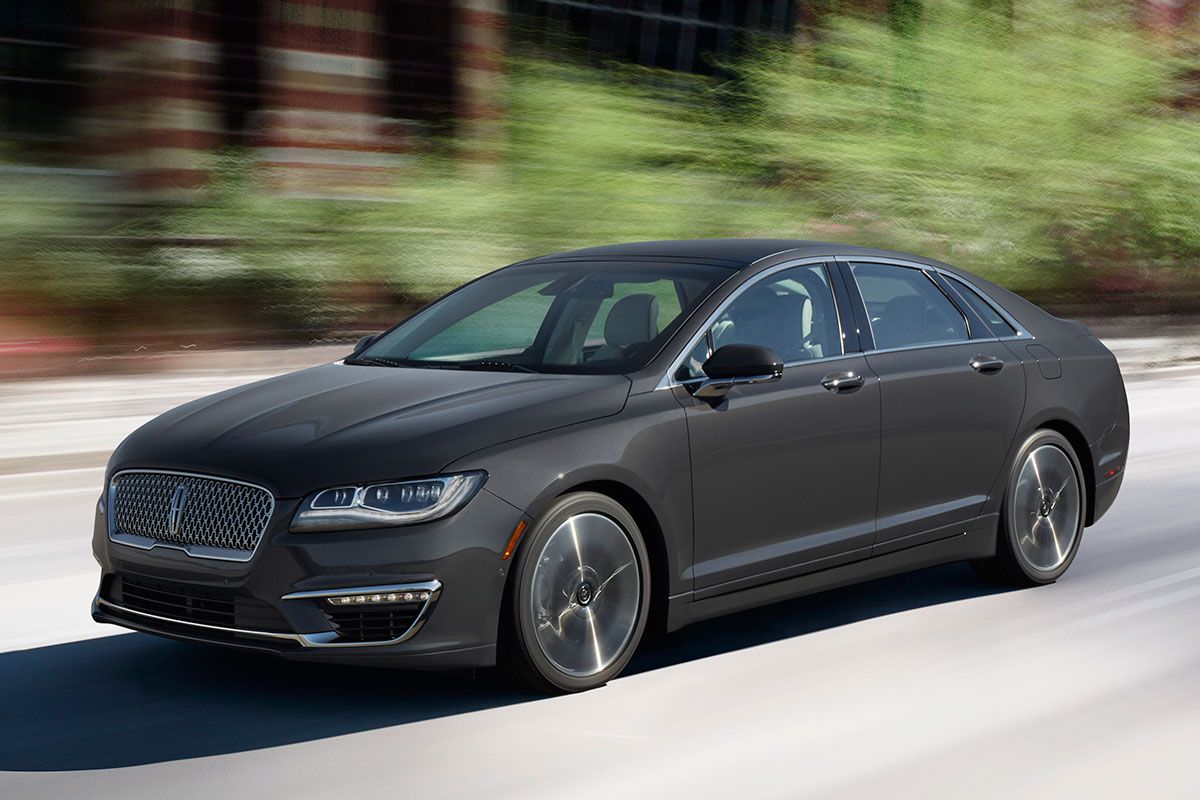 A first-class machine, the Lincoln MKZ also comes with a well-appointed interior. Comfortable leather upholstery, impressive audio equipment and generous passenger space all contribute to the special ambience. It's a comfortable cruiser with a mischievous streak a mile wide.
Related: Here's why the Lincoln Continental is an American luxury car bargain
3/10

The Cadillac CT4-V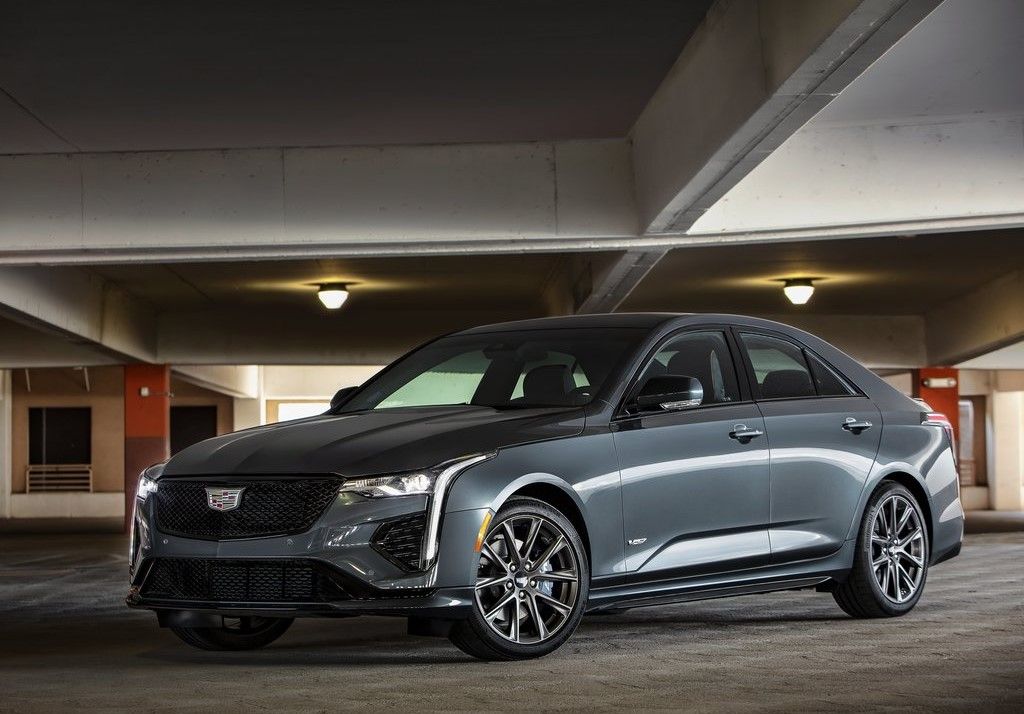 Rear-wheel drive and punching power, the CT4-V may not be as muscular as its Blackwing brother, but it's still a very capable machine. A 2.7-liter turbocharged engine puts out a respectable 325 horsepower and 380 lb/ft of torque, enough to propel the Cadillac to 60 mph in 5.5 seconds.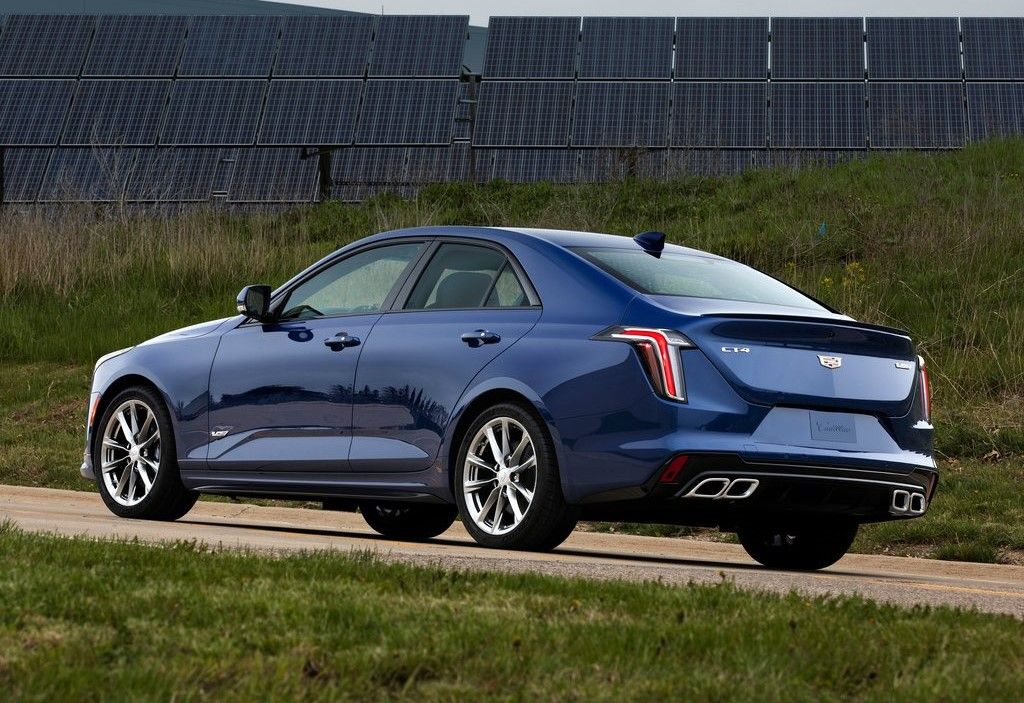 Loaded with an enticing array of equipment, the Cadillac CT4-V is a sharp-handling mid-range sedan. A car that rewards an enthusiastic driver with ample power throughout the rev range. For those seeking even more grip and presence on the road, an AWD model is also available.
2/10

Pontiac G8 GXP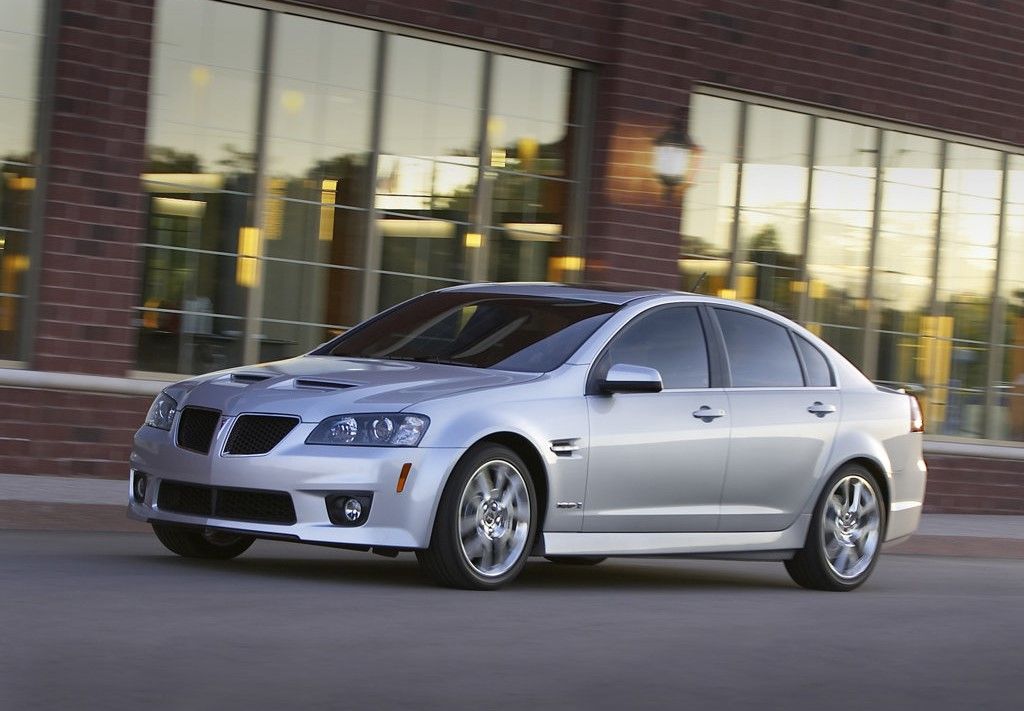 The G8 GXP is often seen as the forgotten Pontiac. A car that was produced in small numbers and often overlooked by gearboxes. That's a shame, because it's a great sports saloon with a powerful V8 engine and blessed with a responsive chassis.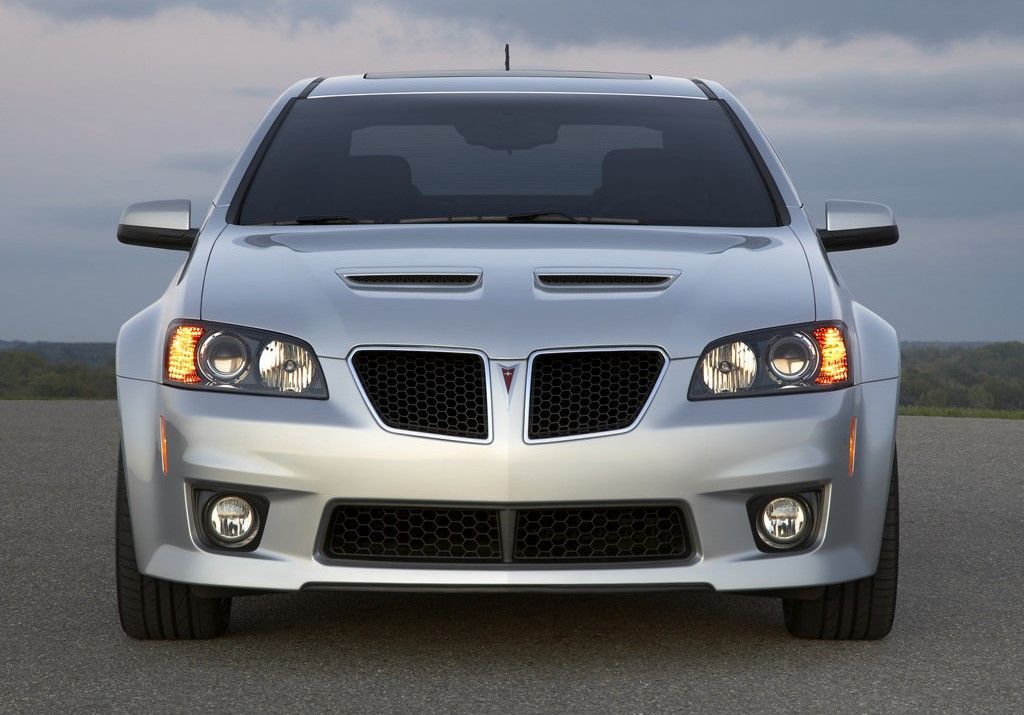 Under the hood is a 403 hp 6.0-liter LS3 V8. Sending power to the rear wheels, the G8 GXP smokes its way to 60mpg in 4.5 seconds. That is good enough to scare the hell out of the fastest European sedans of the moment. Pockets of fun, the G8 GXP is a true muscle sedan.
1/10

The CTS-V Hennessey HPE1000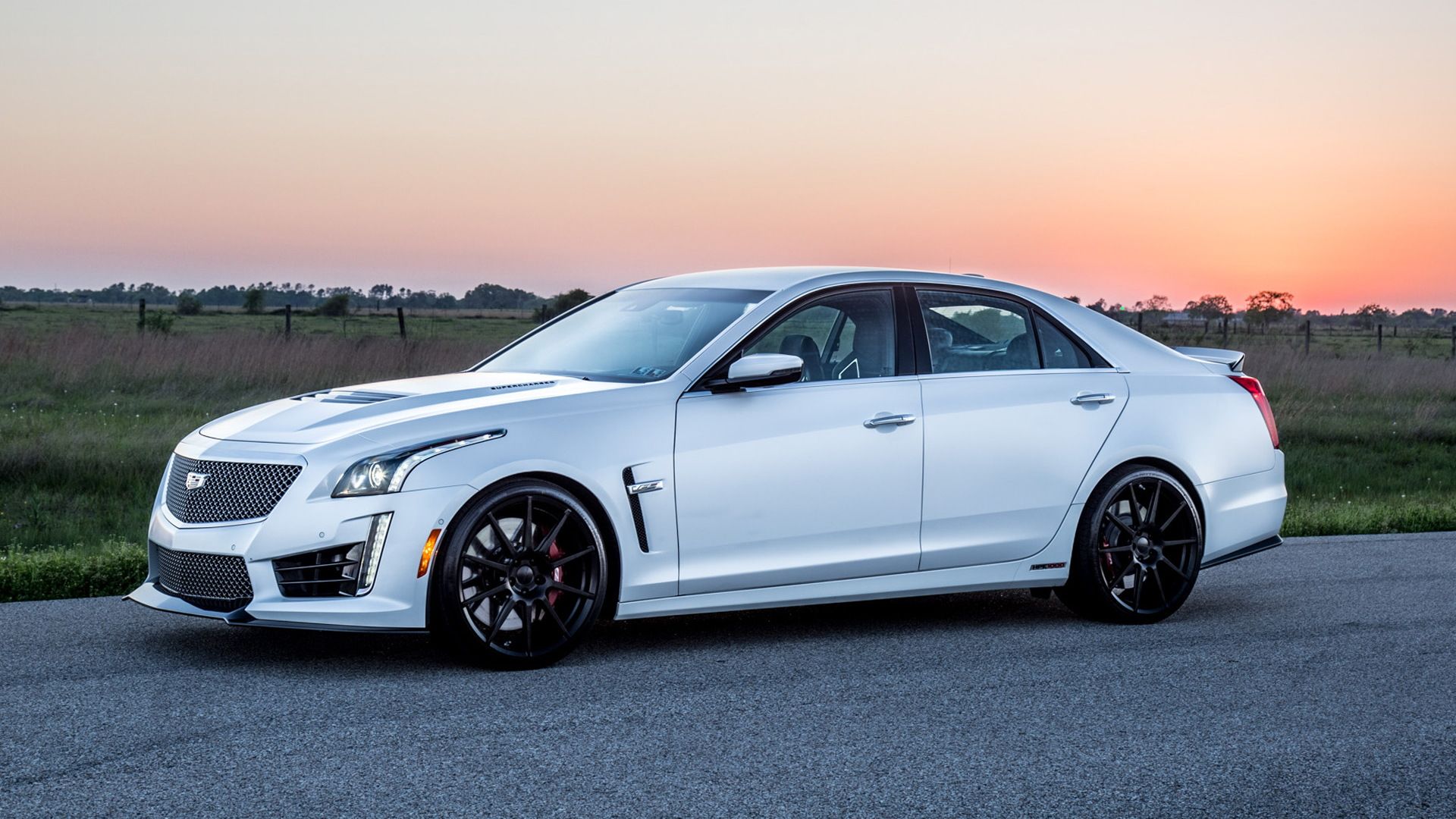 Proof that gasoline engines are still alive and kicking, the Hennessey HPE1000 features a revised 6.2-liter supercharged V8 that delivers 1,000 horsepower and 966 lb/ft of torque. Monstrous numbers that see the super saloon capable of hitting 60 mph in an eye-watering 2.7 seconds.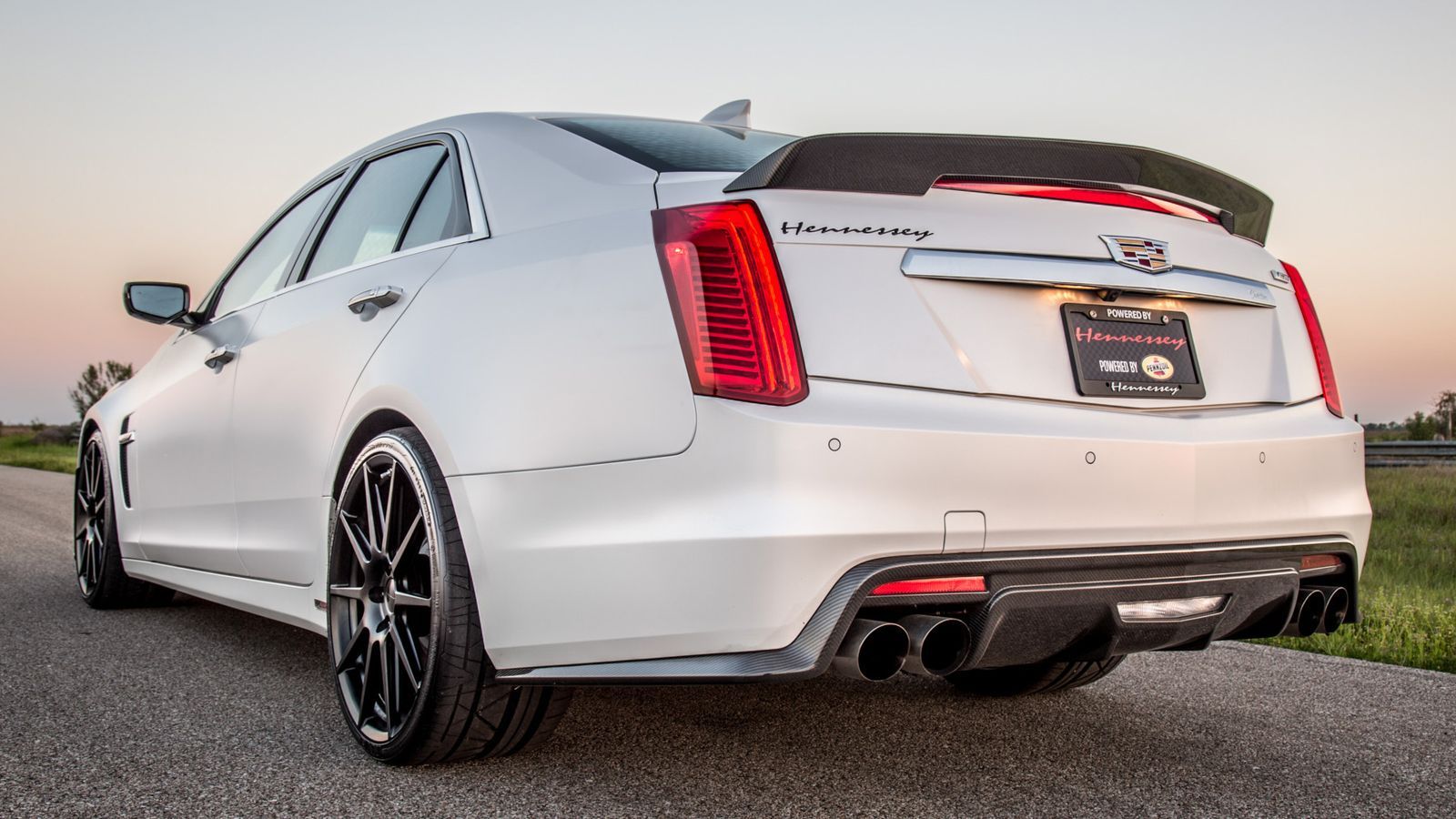 More impressive. The HPE1000 covers the quarter mile in 10 seconds at a clock speed of 215 km/h. This is thanks to a series of improvements. From a high flow supercharger to ported cylinder heads and software upgrades, Hennessey has transformed the CTS-V into a driving legend.
Sources: Hennessey, Pontiac, Ford, Cadillac