Ram trucks recently unveiled the exclusive new 2023 Ram 1500 TRX Havoc Edition, which is now part of their high performance, light lineup. A pickup is to America what camels are to the desert.
Almost indestructible, extremely capable and robust, a truck like the Ram 1500 TRX must exist, without which this world is not complete. The Ram 1500 TRX Havoc Edition comes exclusively painted in this Baja Yellow shade. It looks like a badass Minion with adventure pack.
The Ram 1500 TRX Havoc Edition also promises to provide its loyal customers with a deadly mix of performance, range of capabilities and the latest technology. Ram Trucks is sure to attract more buyers with their latest beast.
Related: Why It's Worth Waiting For The 2024 Ram Electric Pickup Truck
2023 Ram 1500 TRX Havoc Edition gets numerous improvements
With the new 1500 TRX Havoc Edition, Ram is expanding its light truck lineup, which already includes some of the fastest and most powerful trucks in America – and with that angry 6.2-liter supercharged HEMI V8 engine under the hood, it will it be as noisy as any Dodge Challenger and other muscle cars out there.
Truck buyers looking for performance will appreciate the wide choice of personalization options and all the features exclusive to this model, such as graphics, exterior graphics, technology and performance that come straight from the factory.
The TRX Havoc Edition gets a host of TRX Level 2 Equipment Group improvements, including Baja Yellow color, graphics, 18-inch all-black beadlock compatible wheels, spray-in bedliner, dual-glazed panoramic sunroof, bed step, cargo attachments and a cab-mounted LED brake light.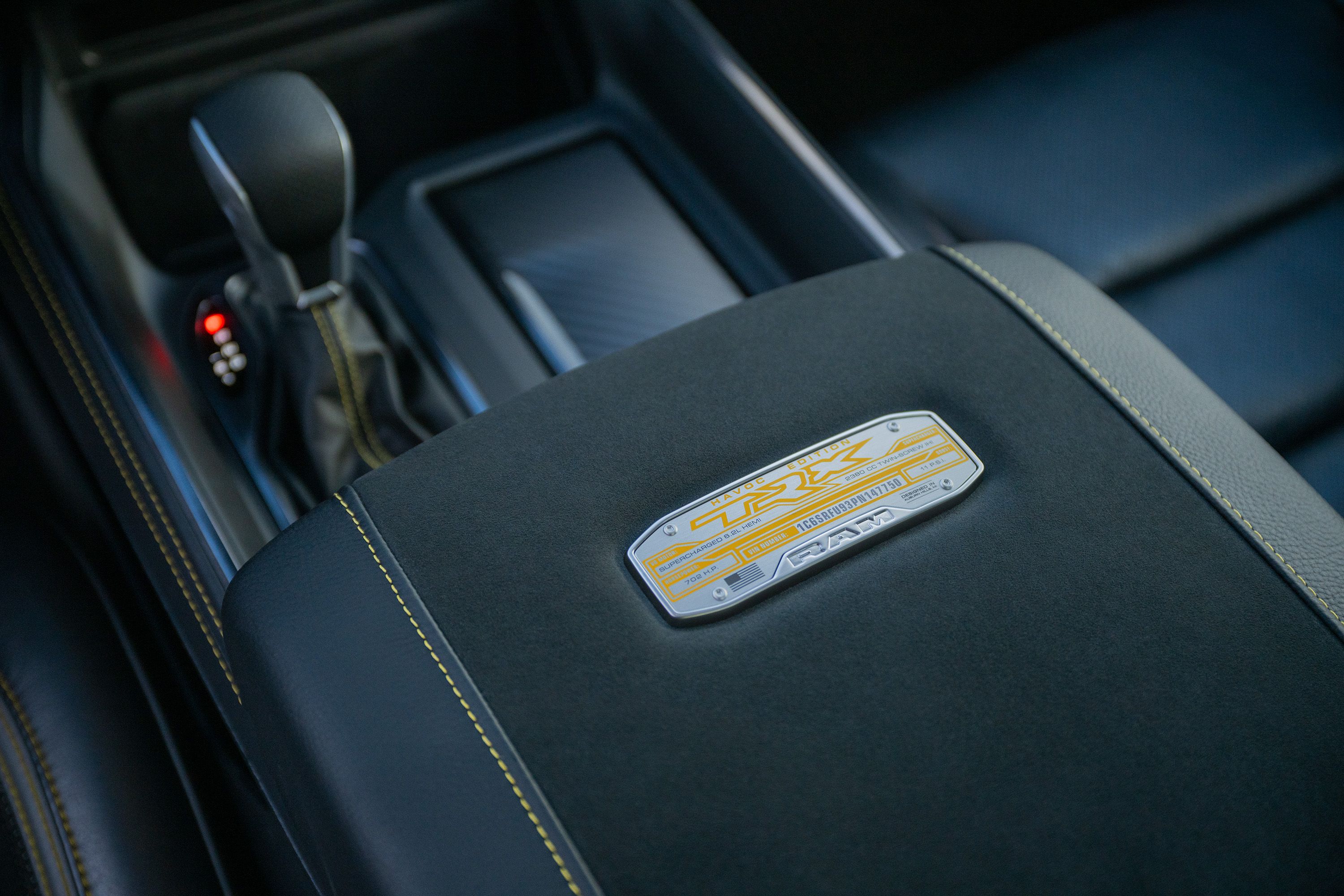 The interior features Prowler Yellow accent stitching, carbon fiber accents, a leather and carbon fiber flat-bottomed steering wheel, head-up display, carbon fiber accents, a unique center console badge and a Baja Yellow "TRX" driver's display. The safety kit includes lane keep assist, adaptive cruise control and pedestrian emergency braking.
The new Ram 1500 TRX Havoc Edition can be yours for a starting MSRP of $104,550. However, the Havoc Edition will be sold in very limited numbers when it goes on sale in the first half of 2023.
Ram 1500 TRX Havoc Edition is the fastest production truck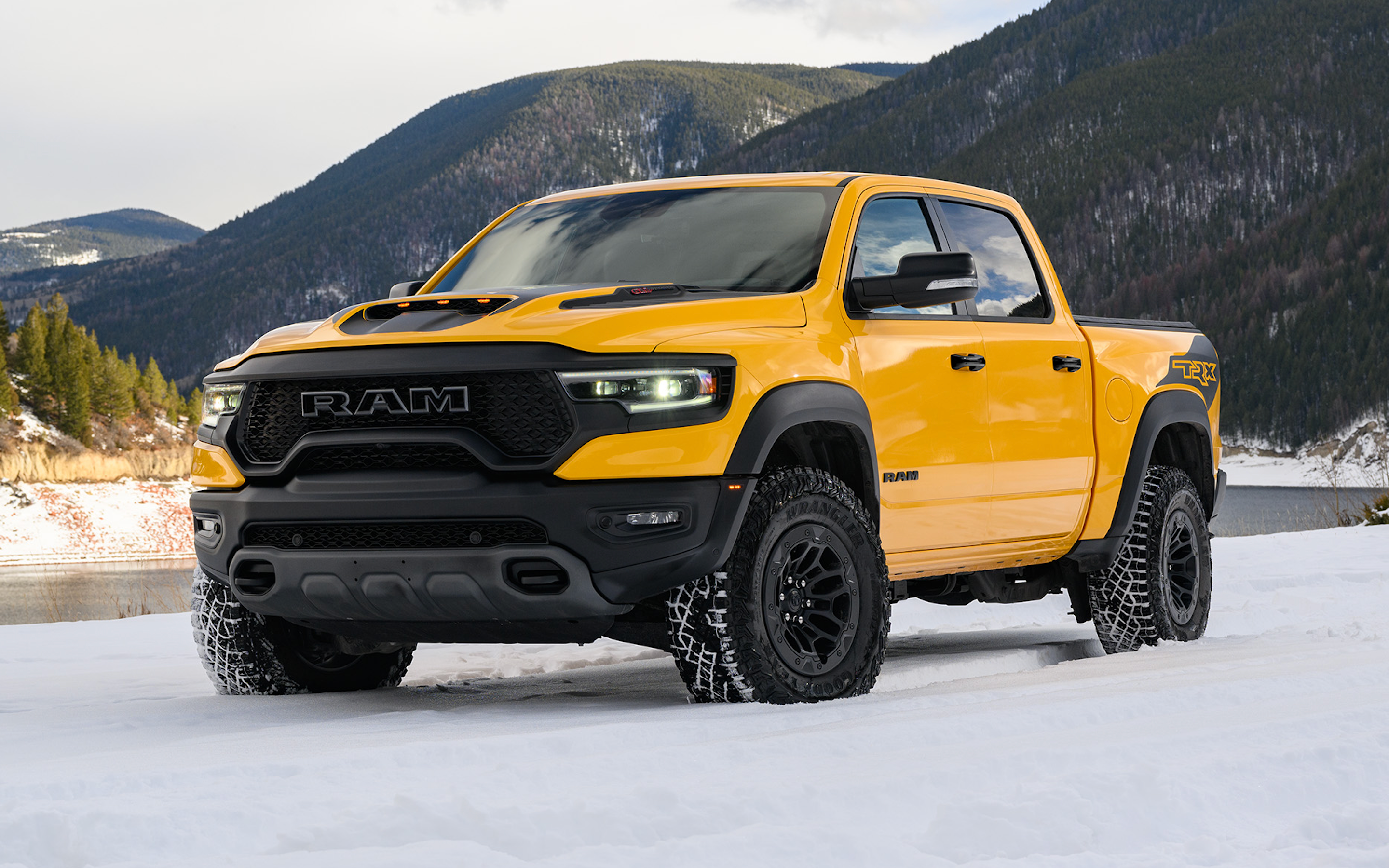 With the Hellcat engine in the TRX, this behemoth is one of the most powerful pickups on the market. Its supercharged 6.2-liter Hemi V8 produces 702 horsepower and 650 lb-ft of torque, making it stronger compared to the Ford F-150 Raptor, which puts out 450 horsepower and 510 lb-ft of torque. Mated to the engine is an 8-speed 8HP95 automatic gearbox that you can operate via stick or paddle shifters.
According to the automaker, the 1500 TRX is the fastest, fastest and most powerful mass-produced pickup in the world, and it can accelerate from 0 to 100 km/h in just 4.5 seconds.
Ram 1500 TRX Havoc Edition is off-road ready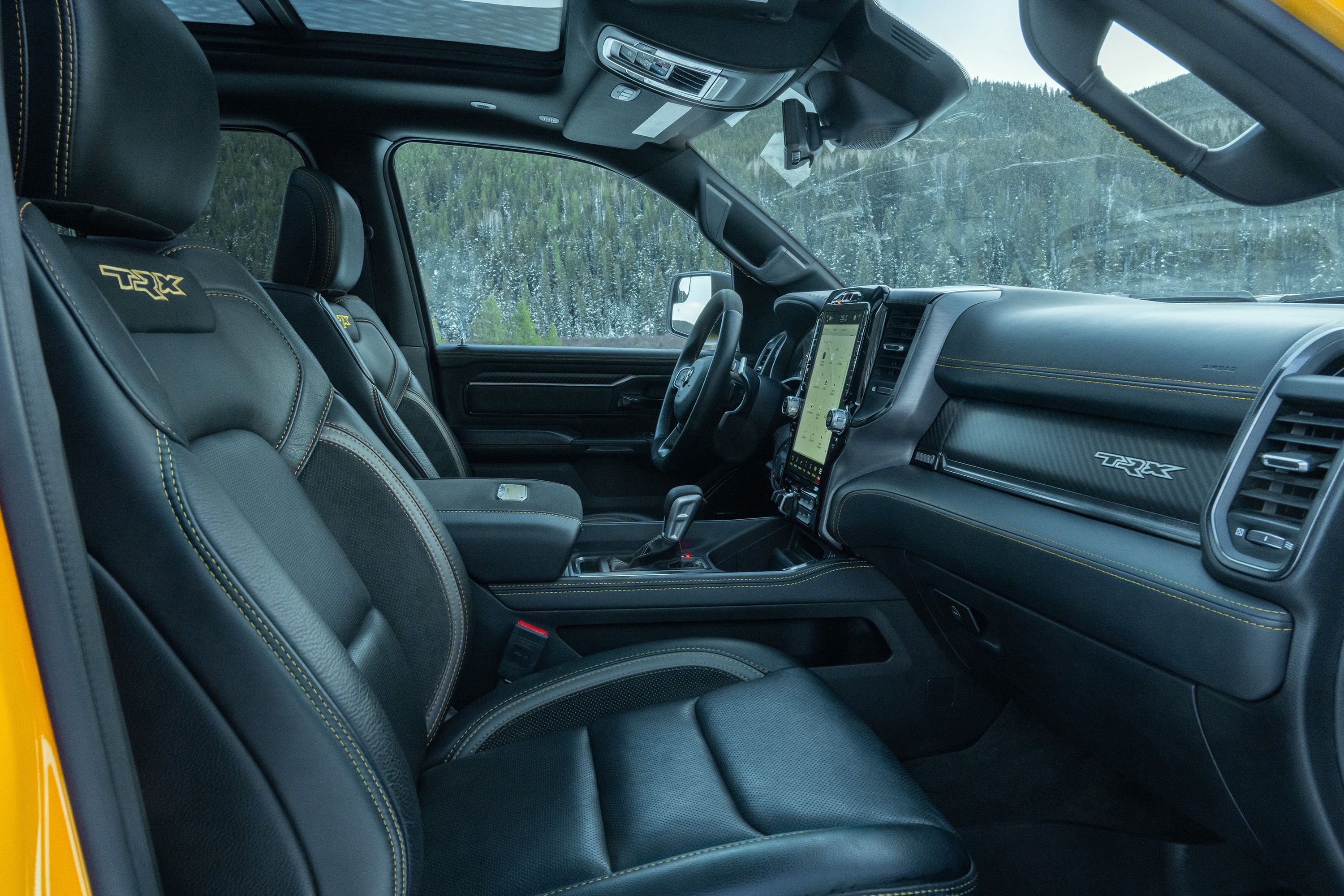 The 1500 TRX is a pickup truck that won't break a sweat as it takes it off the road, up the boulders, through the rivers and over the steep hills. With four-wheel drive, an electronic rear differential and a reinforced frame, the 1500 TRX Havoc Edition has plenty of ammunition in reserve.
It also features a Dana 60 solid rear axle with a 3.55 gear ratio, allowing for up to 13 inches of front and 14 inches of rear travel. The 18-inch wheels are wrapped in all-terrain tires and the truck comes as a Crew Cab.
Ram 1500 TRX screams performance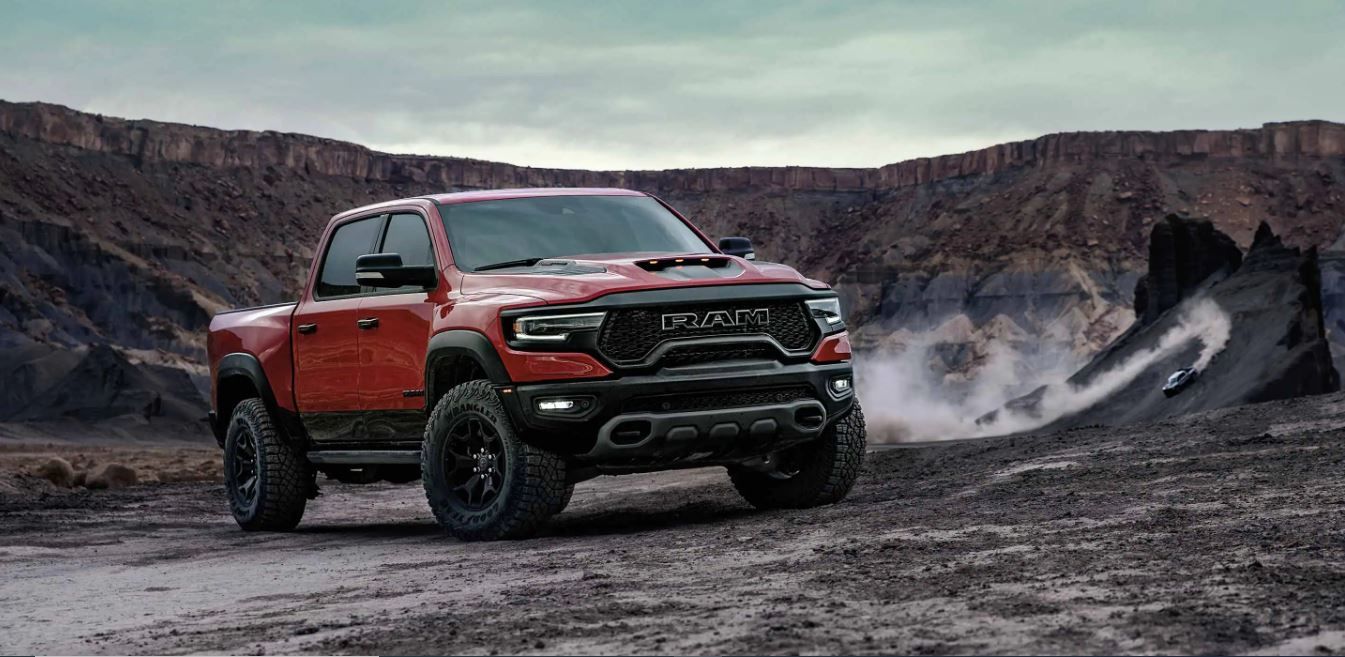 The moment you step into the Ram 1500 TRX Havoc Edition, it all looks comfort-oriented, but not without a hint of high-end intent. It has a flat-bottomed handlebar, and as we mentioned earlier, customers can personalize their RAM 1500s to their taste; this includes the steering wheel and bucket seats.
The driver can access performance and off-road functions via the 12-inch HD touchscreen. Safety options include the Blind Spot Monitoring System, Park Assist System and a Surround View Camera System.
Related: Here's what you need to know before buying a 2nd generation Dodge Ram pickup
Ram 1500 TRX was HotCar's best pickup of 2021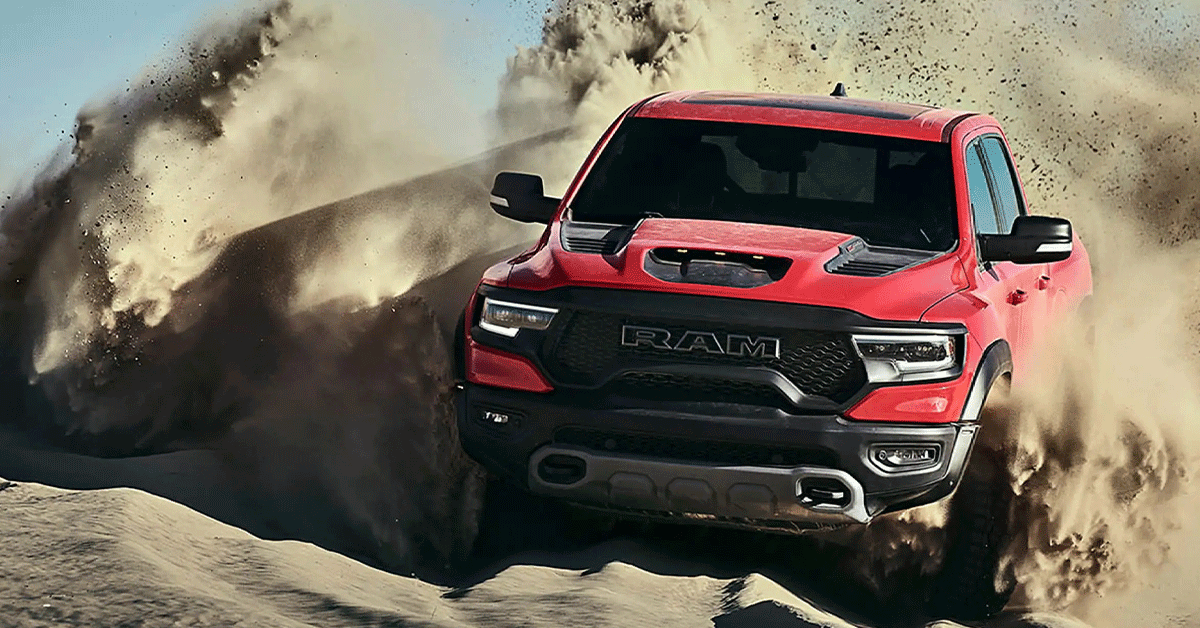 Pickup trucks aren't always about pulling and towing heavy loads, because the 1500 TRX shows you another side of such a powerful vehicle. The idea of ​​plunging into the same engine of the Dodge Charger and Challenger muscle cars is borderline insane, but there's a market for this kind of pickup.
It might even involve taking part in a drag strip, and while it might seem out of place, it would certainly put off the minds of competing muscle cars. As we mentioned last year, the TRX has everything you would expect from such a truck: tough styling, fast acceleration and a loud exhaust note.
The Ford F-150 Raptor has been the reigning champion since it was introduced, but when the Ram TRX appeared, it shifted the goalposts.
Source: Stellantis