Luxury electric vehicles have been the most trending topic in 2022, and it's going to continue. All major car manufacturers now have their luxury divisions. Luxury cars offer buyers a long list of amenities to enhance the buyer's premium experience. However, as EVs will soon replace ICE-powered vehicles, companies are eager to offer buyers luxury EVs.
While companies like Rolls-Royce, Bentley, Mercedes-Benz, Aston Martin and some other European brands enjoy a strong status in the market due to their ultra-luxury vehicles, Cadillac (General Motors' luxury division) is about to prove its mettle. Last month, Cadillac introduced its Lyriq in response to the growing trend of luxury electric vehicles and to boost its lost glory in the market, and now they've come up with the Celestiq.
After years of anticipation and countless teasers, Cadillac finally unveiled the "2025 Celestiq show car" on July 22, 2022. While we already had a brief idea of ​​the Celestiq's interior from the images shared by General Motors, we were restless to find out more about it. Thankfully, Cadillac has given us more glimpses of the Celestiq's interior after its July 22 launch, and no wonder we're in awe of how beautiful it looks.
While we are not aware of Celestiq's pricing and launch date, we estimate that the price will be around $250,000 to $280,000 and will arrive in 2025. Therefore, it will compete with the Lucid Air, Mercedes-Benz EQS and Rolls-Royce Specter EV.
Related: Here's how the Cadillac Celestiq will redefine luxury
Cadillac certainly isn't the first to bring an ultra-luxury electric car to market, but they've sweetly made up for the late arrival with the Celestiq concept. It is not only ultra-modern and sleek on the outside, but also offers a beautifully designed cabin. According to Magalie Debellis, Manager of Cadillac Advanced Design, "The Celestiq show car is the purest expression of Cadillac, bringing to life the most integrated expressions of design and innovation in the brand's history and merging into a defining statement of a true flagship. from Cadillac.". This bold statement seems significant when you look at the cabin.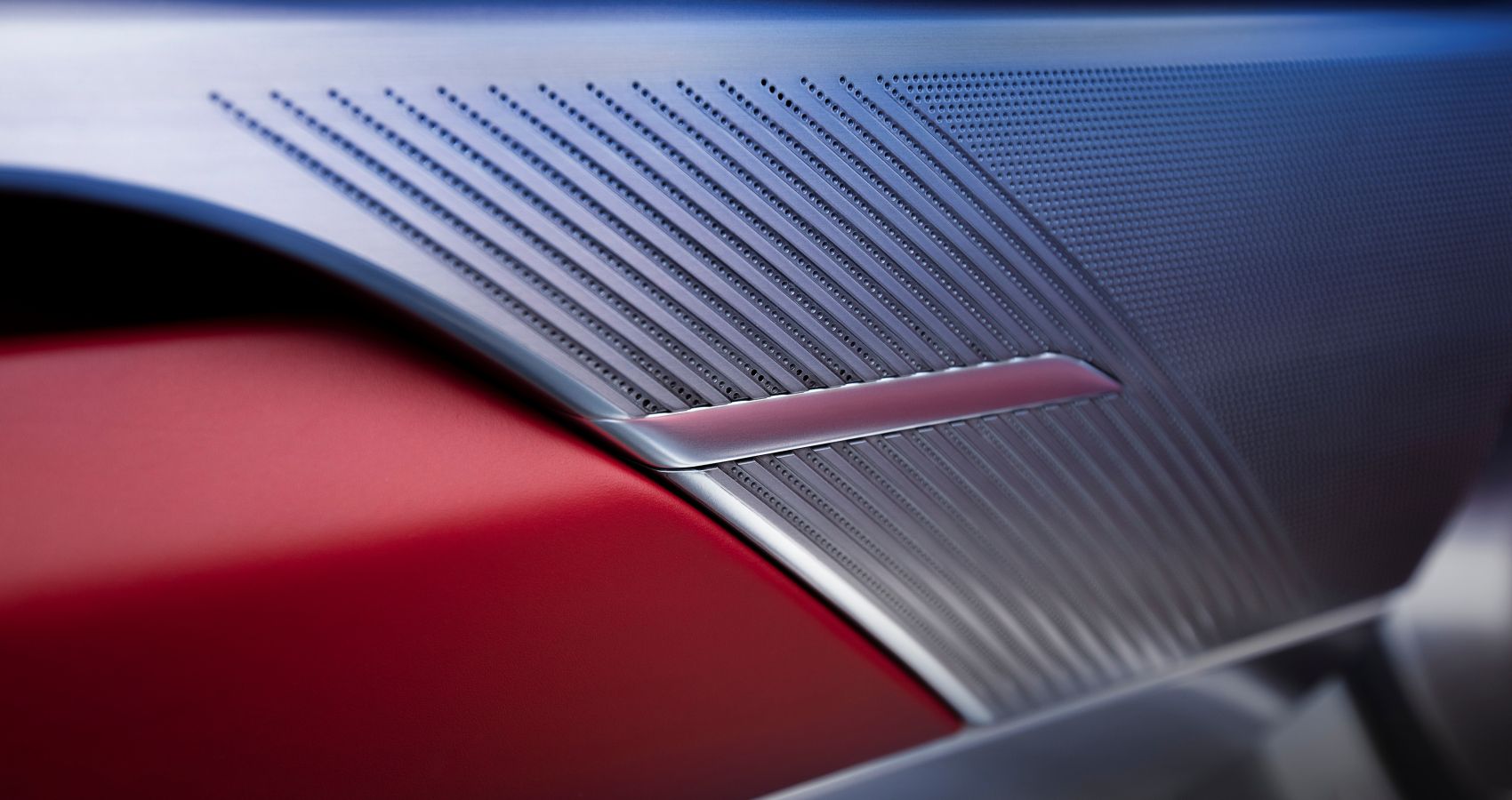 Cadillac designers have made no concessions when designing the cab and have put their years of knowledge and experience into the design of the cab. As a result, the Celestiq's cabin looks remarkable and premium from every perspective. According to Cadillac, their designers are heavily inspired by Eero Saarinen and his mid-century masterpieces. Moreover, designers have also taken inspiration from the 1957 Eldorado Brougham. This combination combines elements of heritage and modern design languages, making the interior look magnificent and timeless.
Related: Here's Why The 1958 Cadillac Eldorado Has Such A Huge Price Tag
The Celestiq's Cabin offers a warm and cozy experience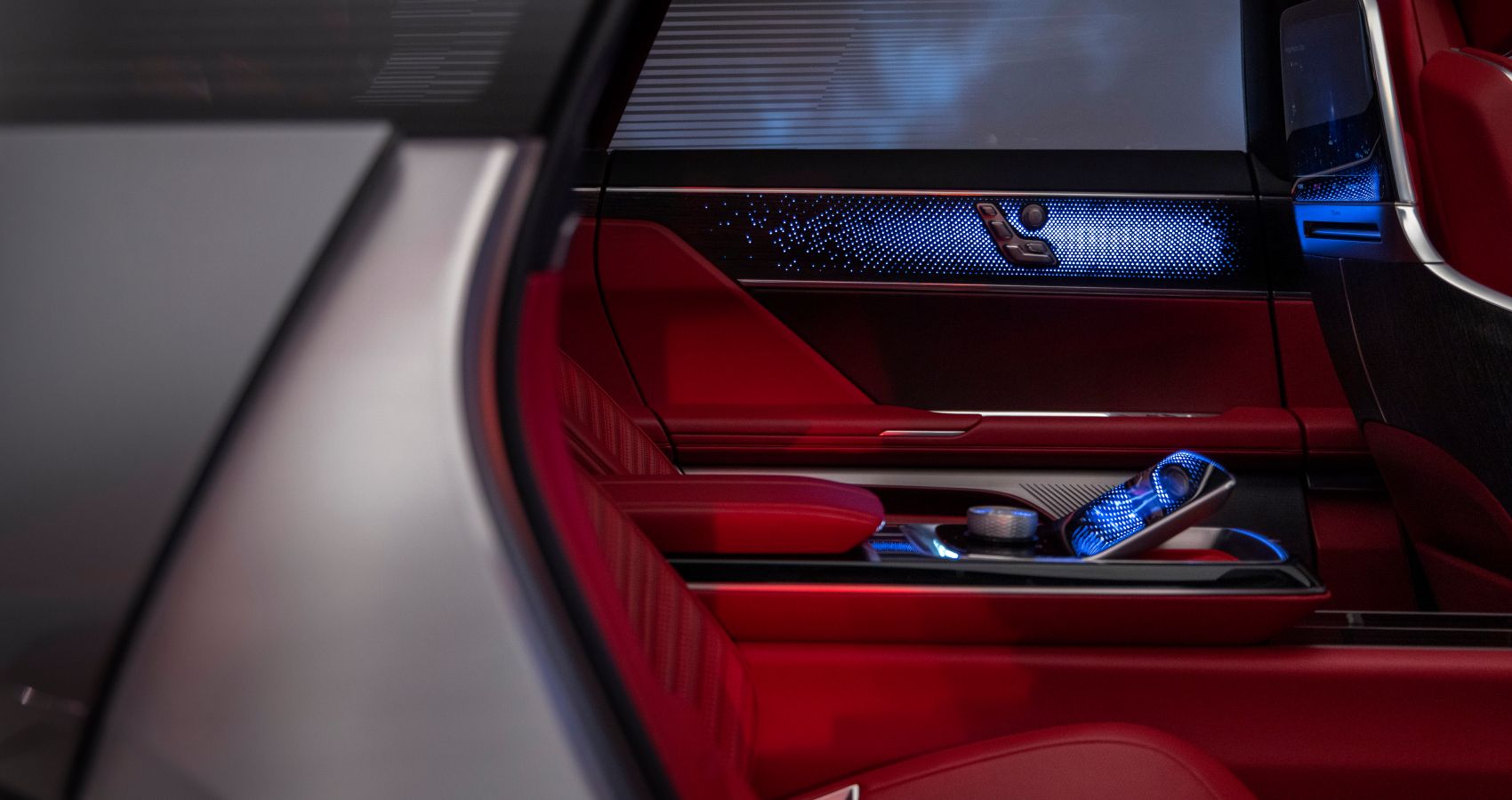 Cadillac has ensured that Celestiq buyers can enjoy the highest level of comfort. To achieve this, they equipped the cabin with one of the best seats available on the market. The color red is often associated with royalty, comfort and status. That said, designers have decorated Celestiq's cabin with red-colored materials. The dashboard, door panels, seats and floor mats are all shrouded in red, giving the car a sophisticated look and feel and a warm appearance. In addition, the interior is embellished with a perforated aluminum finish, which not only hides the loudspeaker and climate vents from view, but also gives a luxurious appearance.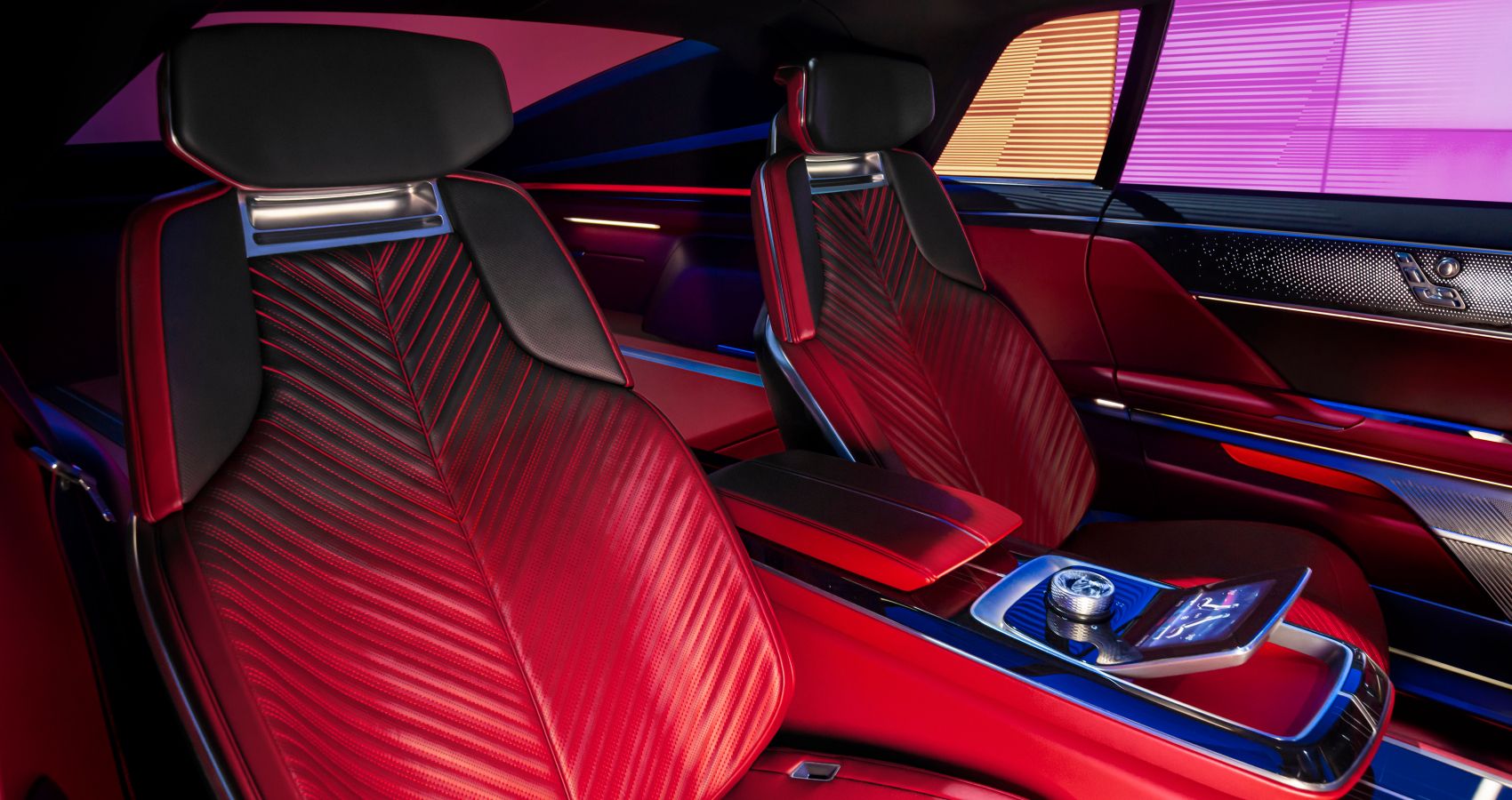 The cab seats four and the seats are among the best in the segment for comfort, space and equipment. They are covered in perforated red leather and stuffed with ample padding for comfort. While we don't know how much space and features they offer, we expect the seats to offer plenty of room both front and rear. In terms of features, we expect the seats to have at least 12 levels of power adjustability, as well as heating and cooling functions. Memory and massage functions, extended thigh support, lumbar support and a heated front armrest can also be included. The rear seats offer ample space and features such as an electrically adjustable backrest, a heating and cooling function and heated armrests.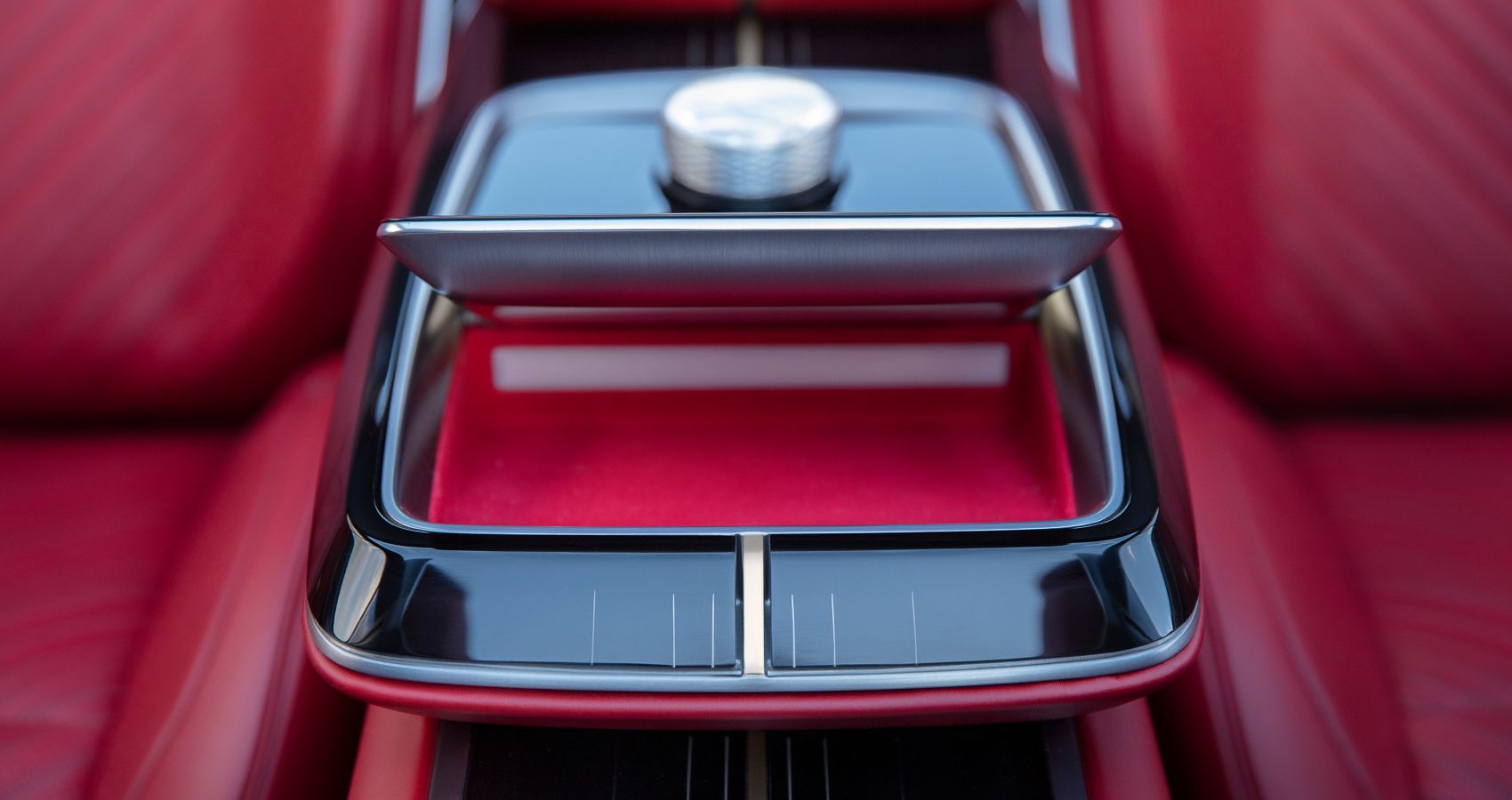 As is typical for luxury cars, the Celestiq's cabin will feature special materials to provide a refined atmosphere for passengers. Speaking of design, the dashboard looks futuristic with two display designs. The dashboard is dominated by a 55-inch advanced interactive LED panel with a fully digital instrument panel on the driver's side, a central touchscreen for multimedia and a separate display on the passenger side. In addition, the lower part of the dashboard features another touchscreen that will supposedly contain the car's controls, such as driving modes, battery life and other vital information. In addition, the 55-inch LED panel will be equipped with a digital roller blind designed to provide privacy for passengers.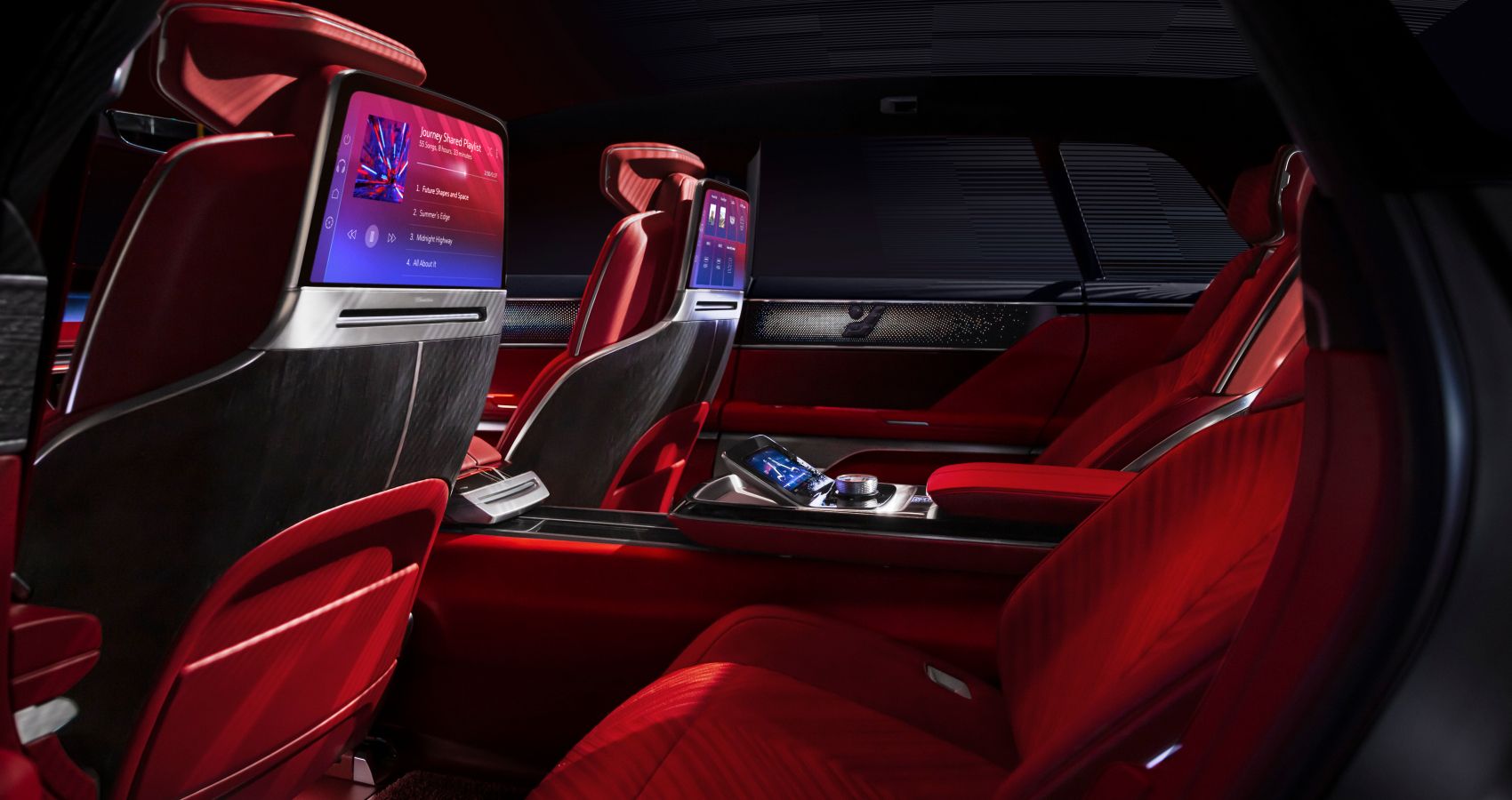 In addition, Cadillac has also equipped the cabin with a smart four-zone glass roof with variable lighting arrangement. This allows occupants to adjust the amount of light entering the cabin to suit their preferences. For entertainment, Cadillac has also equipped the rear seats with a separate infotainment system. The rear seats feature a pair of 12.6-inch touchscreens, HDMI and USB ports, and Bluetooth headphones. In addition, the cabin will be equipped with the same 36-speaker AKG premium audio system found in the Escalade.
Cadillac's proposed flagship will certainly be a promising luxury electric sedan on the market. It offers customers lots of nice extras and extensive customization options. In addition, GM will invest $81 million to build a Global Technical Center in Warren, Michigan, where the Cadillac Celestiq will be manufactured. In addition, Cadillac will produce and sell a limited number of Celestiqs to maintain its exclusivity.
Source: Cadillac