RAM is known for its powerful pick-ups, even before it became a brand in its own right. Its trucks have long rivaled similar offerings from Ford and General Motors. Now a separate brand under Stellantis, Ram has been able to separate its workhorse nature from Dodge's performance prowess.
Ram offers some great products and managed to shock and amaze the automotive world when it unveiled the insane 1500 TRX. The new truck that Ram long ago named after a powerful predator catapulted the brand not only into news and social media, but also into the hearts of working gearheads.
But with Stellantis announcing a push toward electrification, all of its brands are ready for the ride. Stellantis has even released new slogans for each brand to emphasize their approaches. Ram's tagline reads "Built to Serve a Sustainable Planet", which includes a vow to electrify the entire lineup.
It didn't take long for Ram to take swift action as it now gears up to unveil the electric version of its 1500 pickup truck – the Ram 1500 Revolution. It may be a latecomer compared to Ford and GM's offerings, but the Ram electric pickup is worth the wait.
Not the first EV pickup in the making
Ram may be the king of powerful conventionally powered pickups, but it's quite a newcomer when it comes to electric pickups. Other brands managed to beat Ram at the unveiling or launch of an EV truck, which could mean that interest in the 1500 Revolution is waning.
Tesla practically changed the pickup landscape when it unveiled the Cybertruck. An eccentric Elon Musk creation that broke the traditional look of pickup trucks, the Cybertruck has yet to see production. Nevertheless, this Tesla product somehow caused panic among other automakers, which made them rush to develop their own EV truck.
Since then, other brands started announcing their own EV trucks, even beating Tesla in production and marketing. The Ford F-150 Lightning is already roaming the streets, as is the GMC Hummer EV. Tesla's rival EV maker Rivian has been producing R1T trucks since the beginning of this year.
GM also announced two more EV trucks — the Chevrolet Silverado EV and the GMC Sierra EV — that will enter production in 2023, hoping to hit the streets as 2024 models. Toyota also recently unveiled an electric truck concept. However, Ram is looking forward to January 5, 2023, the day when the 1500 Revolution BEV Concept will be unveiled.
RELATED: Chevrolet Enters the Electric Pickup Race and Unveils the All-New 2024 Silverado EV
Ram 1500 Revolution Concept previews 2024 production model
With rival brands unveiling their own EV pickups, Ram wouldn't shut up. After all, Aries is not just a small brand, and it has its own pride to protect. Dominating the performance segment of the pickup truck world with internal combustion engines would not be enough for Ram, especially if the future speaks of electric mobility.
Ram plans to unveil the 1500 Revolution battery electric vehicle (BEV) concept at CES 2023 in Las Vegas, Nevada. This is part of Stellantis' new blueprint called "Dare Forward 2030", which aims to launch the automaker as the industry champion in climate change mitigation. With this blueprint, Stellantis reduces its carbon blueprint by 50% in 2030 and to zero in 2038.
Stellantis is quite ambitious in this new blueprint as it wants BEVs to represent 50% of sales by 2030. At that point, Stellantis should have more than 75 BEVs. Included in this issue is Jeep's first-ever all-electric SUV due to launch in early 2023, as well as the Ram 1500 Revolution which previews the brand's new electric pickup arriving in 2024.
According to Stellantis, the Ram 1500 Revolution BEV Concept is a visionary roadmap packed with exclusive advanced technology features. Aries is silent about these technologies. But since the 1500 Revolution Concept will make its debut at CES, it could come with several exclusive features and fixes.
RELATED: See Why the RAM 1500 TRX Tyrant Is the Truck to Beat the Ford F-150 Lightning
Ram 1500 BEV is quite late, but worth the wait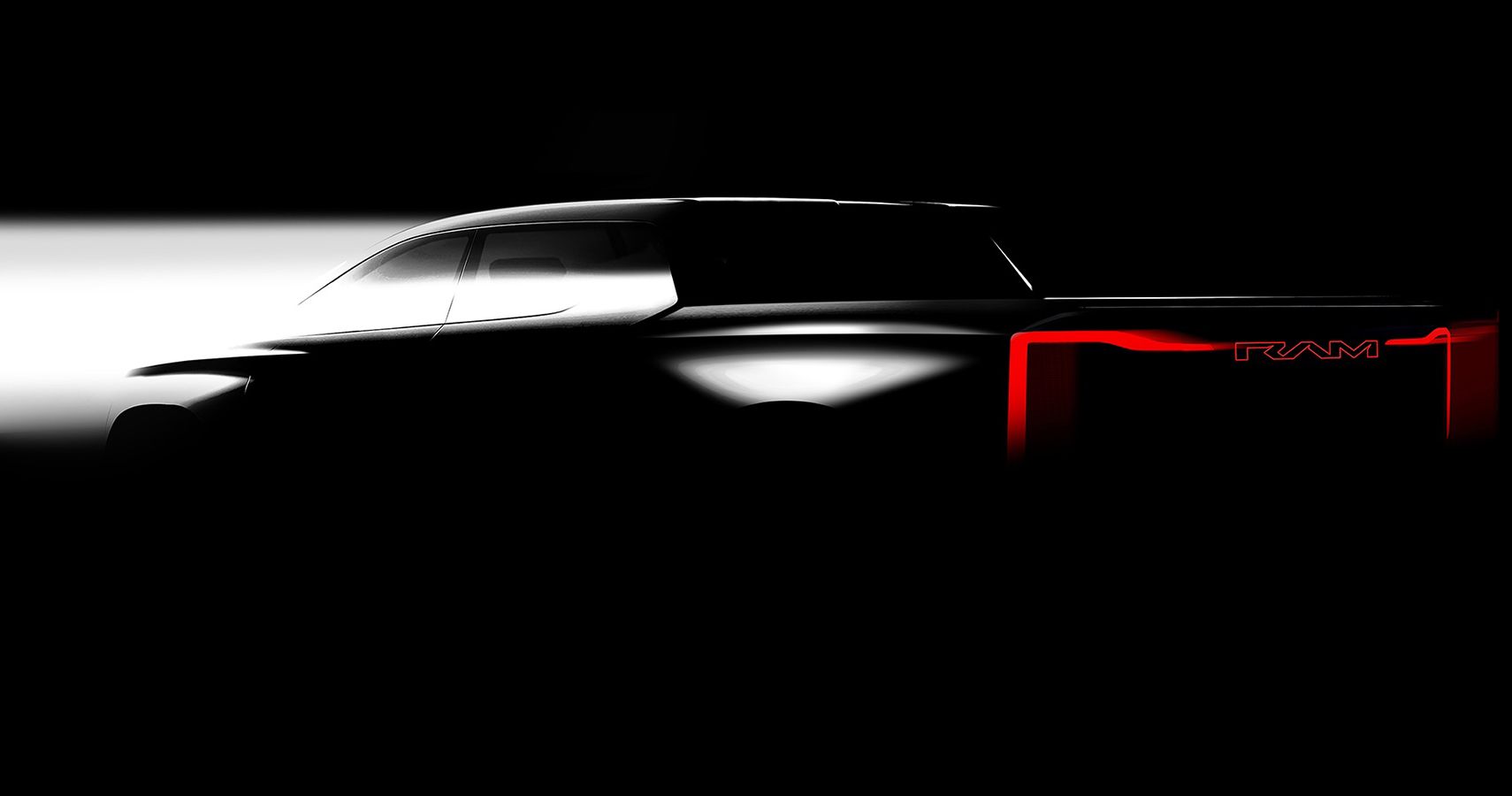 Knowing that it is quite late for the EV truck game, Ram would try its best to outshine the competition. So customers can expect the production version of the Ram 1500 Revolution BEV Concept to exceed the specification and performance of competing EV trucks.
However, this does not necessarily mean that the Ram 1500 BEV will surpass the higher specification versions of the Ford Lightning (580 hp and 775 lb-ft of torque), Chevrolet Silverado EV (664 hp and 785 lb-ft of torque), and GMC Sierra EV (754 hp and 785 lb-ft of torque) and Tesla Cybertruck (800 hp and 1,000 lb-ft). But if Ram wanted to, he could, like when he challenged the Ford F-150 Raptor with the 1500 TRX.
But while the Ram 1500 BEV may not surpass its rivals in terms of power, the brand promises that its latest creation will surpass them in terms of range, pulling power, payload and charging time. Interestingly, these are the elements most EV customers care about, and Ram takes the time to make sure it can deliver on this promise.
Stellantis will launch the Ram 1500 BEV in 2024, which means it still has plenty of time to develop the most vital elements of the truck. If Aries can deliver on its promises, then the 1500 BEV awaits.
Source: Stellantis