Daimler Chrysler's Performance Vehicle Operations division designed this truck. The concept was unveiled at the 2002 North American International Auto Show, but the trucks didn't hit the road until 2004. The Dodge Ram SRT-10 was only produced for three years. Only 10,046 were made in total. This villain was created by combining engineers from the Dodge Viper and the Plymouth Prowler.
Here are some interesting facts: With a top speed of about 155 mph, the Dodge Ram SRT-10 broke both a Guinness World Record and a Sports Car Club of America record for the world's fastest production truck in July 2004. Brendan Gaughan, a NASCAR driver, sets the record. As a result, it became the world's fastest full-size pickup truck.
Related: Dodge Ram SRT-10: Cost, facts and figures
A Sick Design: Exterior, Interior, and Comfort of the Dodge Ram SRT-10 Pickup Truck
The Dodge Ram SRT-10 had a wide hood and an exterior honeycomb grille. A hood scoop lets in cool air to help with the heat generated by the supercharged engine. "Viper Powered" lettering framed the sides of the car, letting everyone know there was a monster under the hood. SRT-10 logos were added in chrome and a rear spoiler was added. The spoiler also improved airflow and drag. Both the Regular Cab and Quad Cab came standard with a stunning 6-foot-3-inch cargo box.
Available only in black or red, the clean lines of the Dodge Ram SRT-10 give a look of machined elegance with a lower and bolder stance than the standard Ram. Even before the ignition key is turned, the new front fascia, hood with integrated air intake, billet grille, one inch lower ride height and ground effect moldings exude a "squat" attitude. Ram SRT-10 is distinguished from the side by an aluminum fuel cap, SRT-10 badging and red Viper brake calipers visible behind the 24-inch wheels. "The front of the SRT-10 combines the new Ram styling cues we created for the 2002 Dodge Ram with an extra boost of visual power," said Rick Aneiros, Vice President of Chrysler Group.
Inside, silver accents adorned the doors and armrests. Suede-trimmed leather seats complemented the leather-wrapped steering wheel. In this big truck, aluminum sports pedals made you feel like a racing driver. The mid-mounted tachometer, as found in many sports cars, was inscribed with "SRT-10" in silver lettering. The truck was equipped with high-end features such as an Infinity sound system, navigation, Bluetooth and satellite radio.
There was also a red start button, Viper gauges and a Viper shift knob as a nod to the famous Dodge Viper. Mark Trostle, Design Manager, Truck Exterior and Interior Studios, said, "We wanted to capture the feel of a sports car without sacrificing the safety, practicality and luxury of the standard 2002 Dodge Ram."
Related: Auction Dilemma: Dodge Ram SRT-10 vs. Ford Lightning SVT
A mind-boggling performance, speed and engine bay of the Muscle Truck: Dodge Ram SRT-10 pickup truck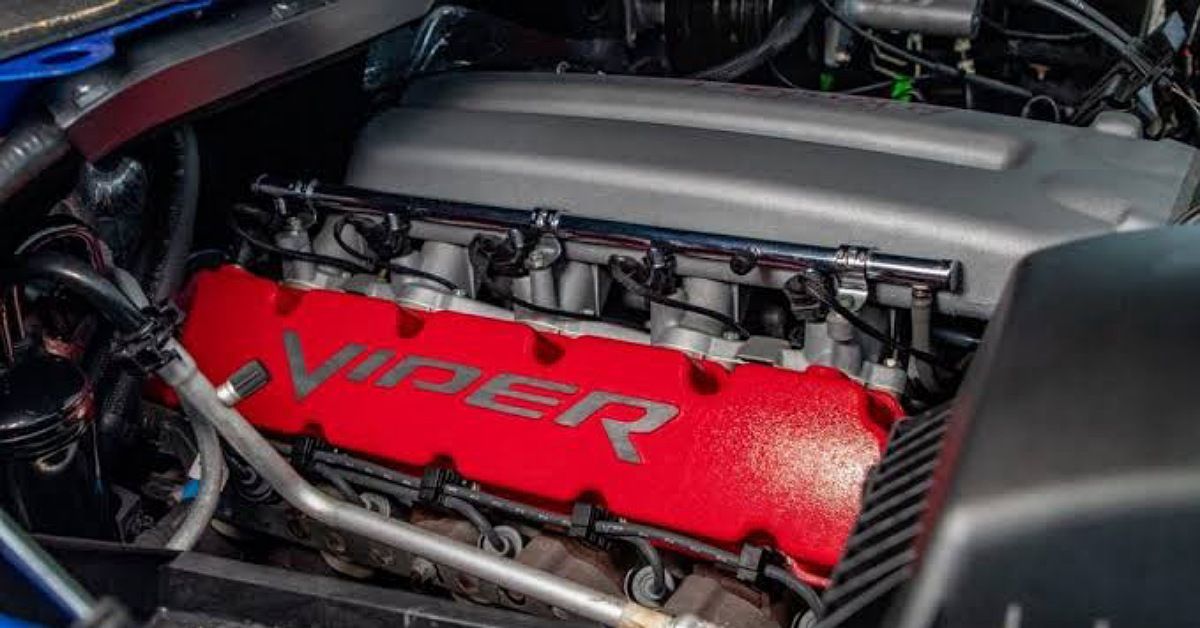 This truck was known for its speed. Indeed, Motor Biscuit described it as "a hilariously powerful truck". The Dodge Ram SRT-10 was powered by an 8.3L V10 engine first seen in the third generation Dodge Viper. Thanks to a supercharger, this Dodge Ram V10 produced 510 horsepower at 5,600 rpm and 525 pound-feet of torque at 4,200 rpm.
The Regular Cab variant of the Dodge Ram SRT-10 weighed 5,310 pounds. This trim could accelerate from 0 to 60 MPH in 4.9 seconds. It could also run a quarter mile in 13.6 seconds. The Quad Cab, which weighed 5,618 pounds, was the other option. The Quad variant can go from 0 to 100 km/h in 5.3 seconds and cover a quarter mile in 13.7 seconds. The transmission in the Regular Cab was a Tremec T-56, while the transmission in the Quad Cab was a 48RE four-speed automatic. The rear axle of both cabs was a Dana 60.
The Dodge Ram SRT-10's suspension was custom tuned, giving it a low and stylized frame. Bilstein shock absorbers, high-performance springs and the aerodynamic design of the exterior all contributed to improved high-speed performance. In addition, a fifth shock absorber was mounted on the rear axle to prevent wheel jumps. While the power numbers were out of this world, it's safe to say Mother Earth didn't love this craft. The Dodge Ram SRT-10 has an EPA-estimated MPG of 9 in the city and 12 on the highway.
This is how much it will cost you to buy a Dodge Ram SRT-10 pickup today!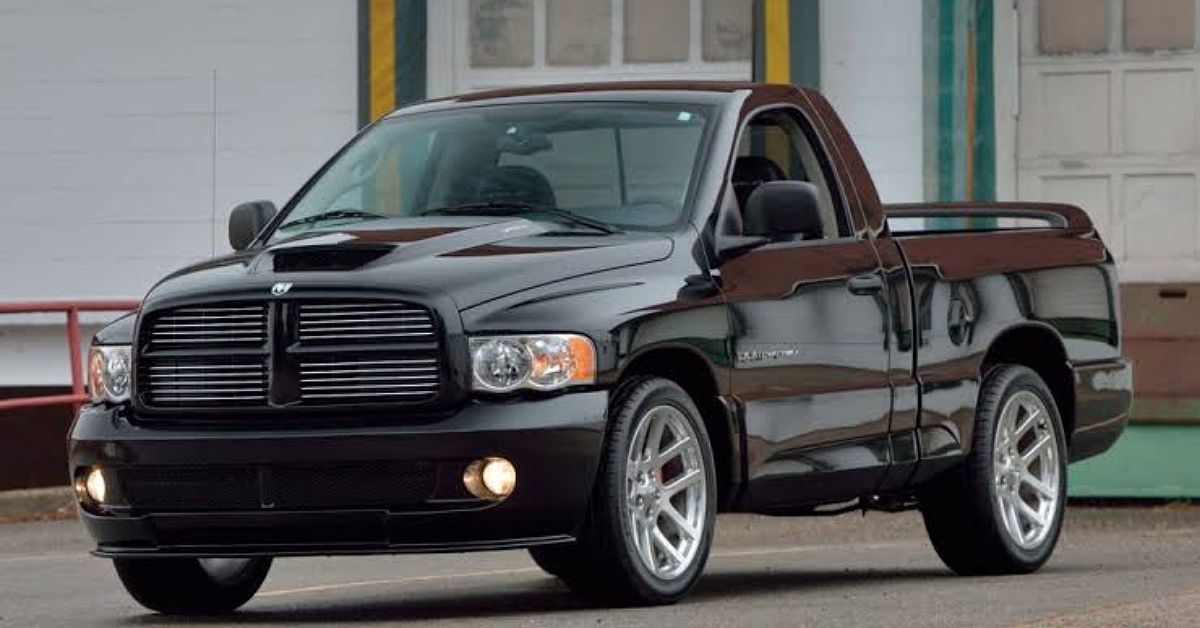 Production ended after the 2006 model year, with a total of 10,046 built. Those who wanted one had to pay about $50,000 for the privilege, which was a high price for a full-size truck, but more than $30,000 less than the Viper with the same engine. Today, a copy in excellent condition can be had for less than $50,000, so if you want to own this fantastic truck, now is the time to do so.
Sources: AutoEvolution, SanAntonioDodgeChryslerJeepRam, NewAtlas